Which is the Largest Saltwater Inland lake in India, fed by 5 rivers?? Which lake produces 9% of India's total salt requirements?? Which lake is the Wintering area of 10,000 pink flamingos and other birds from Siberia and North Asia ??. Which place was the home of Asur-Guru Sukracharya and venue of marriage of his daughter Devyani and Yayati?? Which place has been the outdoor of numerous famous Bollywood films like Jodha-Akbar, PK, Ramleela, Delhi6, Zila Ghaziabad, Drona, Highway and became very well known with the song "DJ wale Babu… " and place of a World record by Nissan GT-R??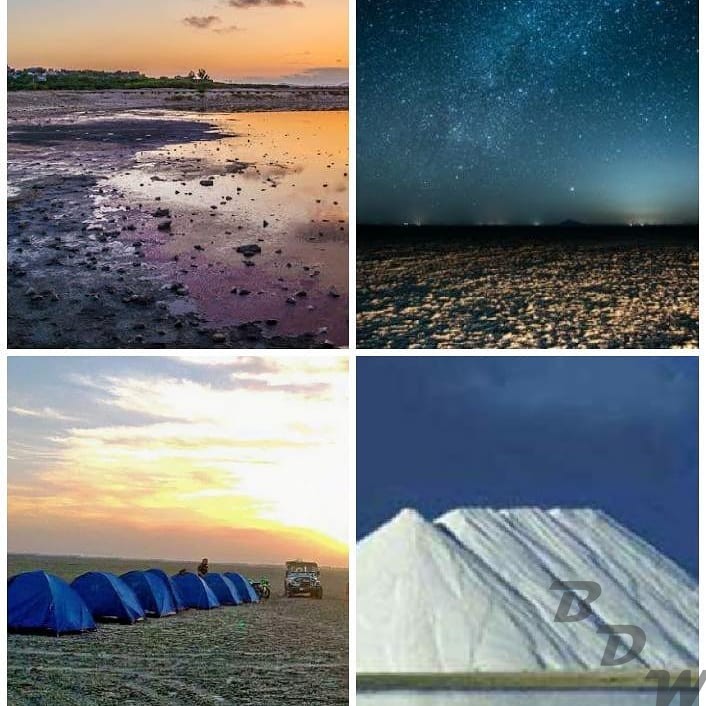 #From_the_Road … As the sun slowly rises over the Vast Salt pans of #Shakumbhari aka #Sambhar_Salt_Lake #Sunday_Soloride #Banjo_Dadas_Wheel rolls …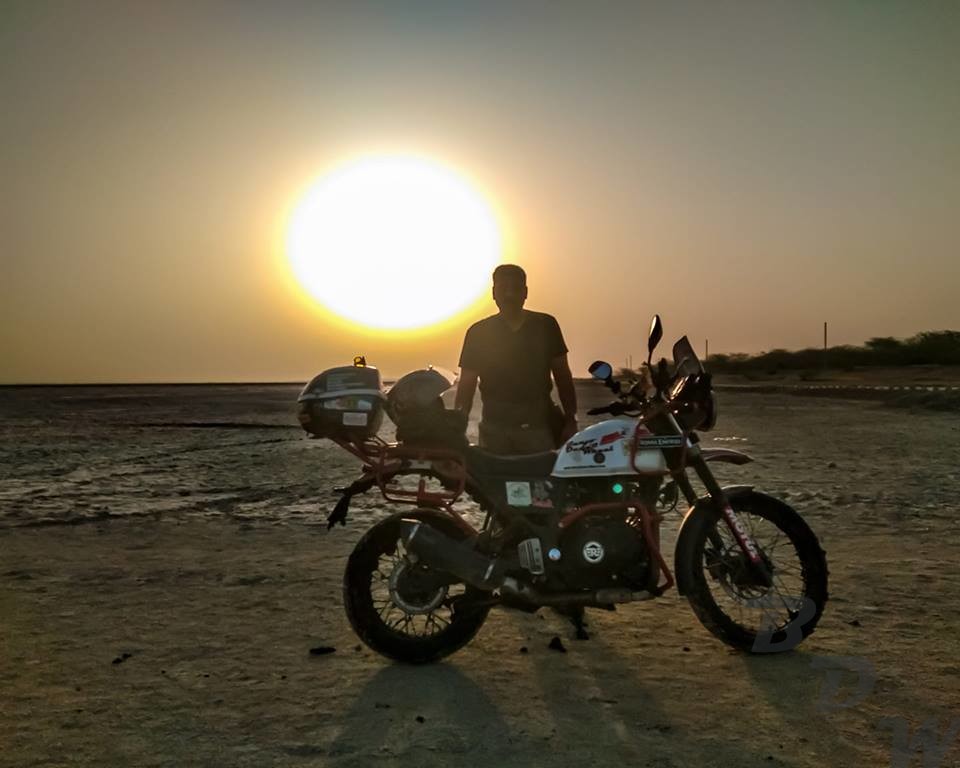 #From_the_Road … At the #Shakambari_Mata_Temple, an island of peace on the vast expance of Salt pan. #Sunday_Soloride #Banjo_Dadas_Wheel rolls …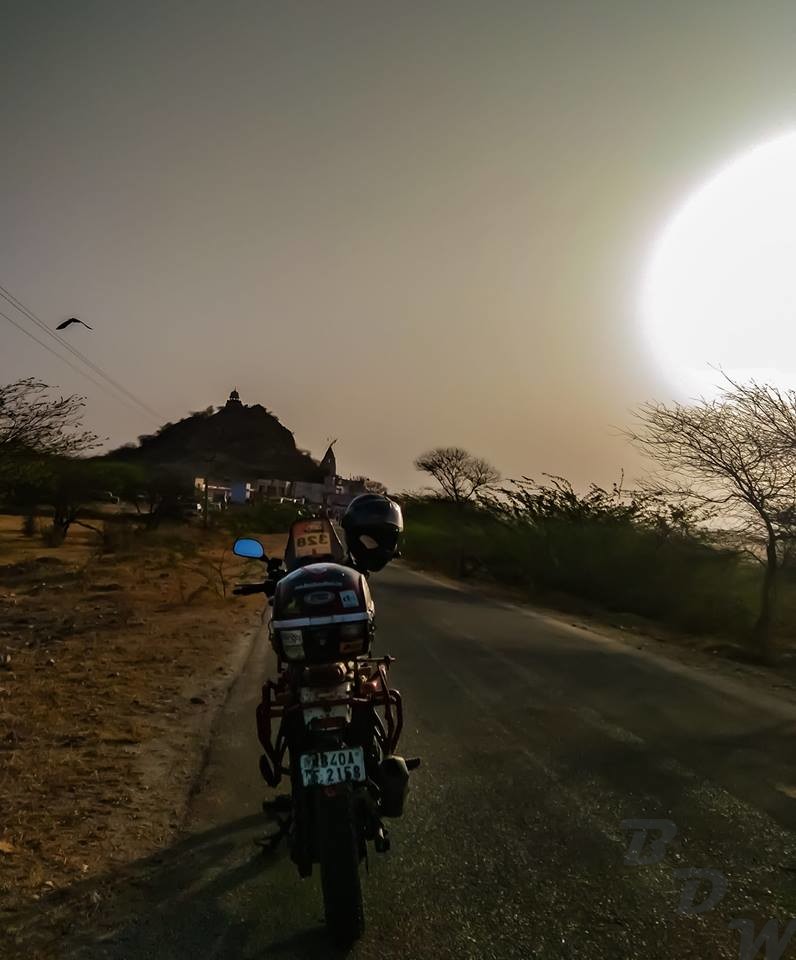 #From_the_Road … Did you ever want to Ride into Nothingness ?? Into just emptiness ?? I JUST DID… And you won't believe the Danger and the Stress involved, and the tranquility.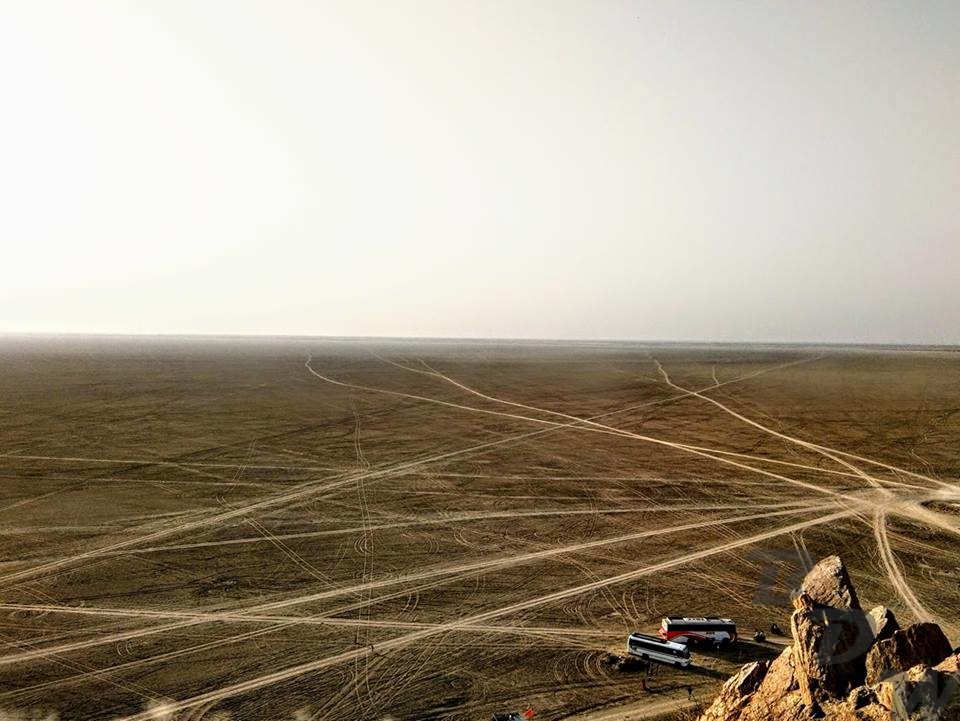 Back home safely from the Sambhar Lake. Reminded me very much of the Rann of Kutch in which I had the fortune of riding. As usual, পোঁদপাকামি করে got the bike down into the salt pans for checking and got stuck in the চোরা-নুন-কাদা… Shwet Agni went down by almost 6 inches in 5 minutes. By sheer brute force and God's blessing of three tiny boys closeby (around 5 years old), managed to pull out. The condition of the shoe in pic is even after riding back 120 km… So, you can guess what it was. Its getting extremely hot around here, leading to quick exhaustion and cramps, so lessons for today…
1. Dont do পোঁদপাকামি in unknown offroad.. The price may be too high to pay.
2. Extreme weather warranting to stop recreational motorcycling for a few months, till weather improves.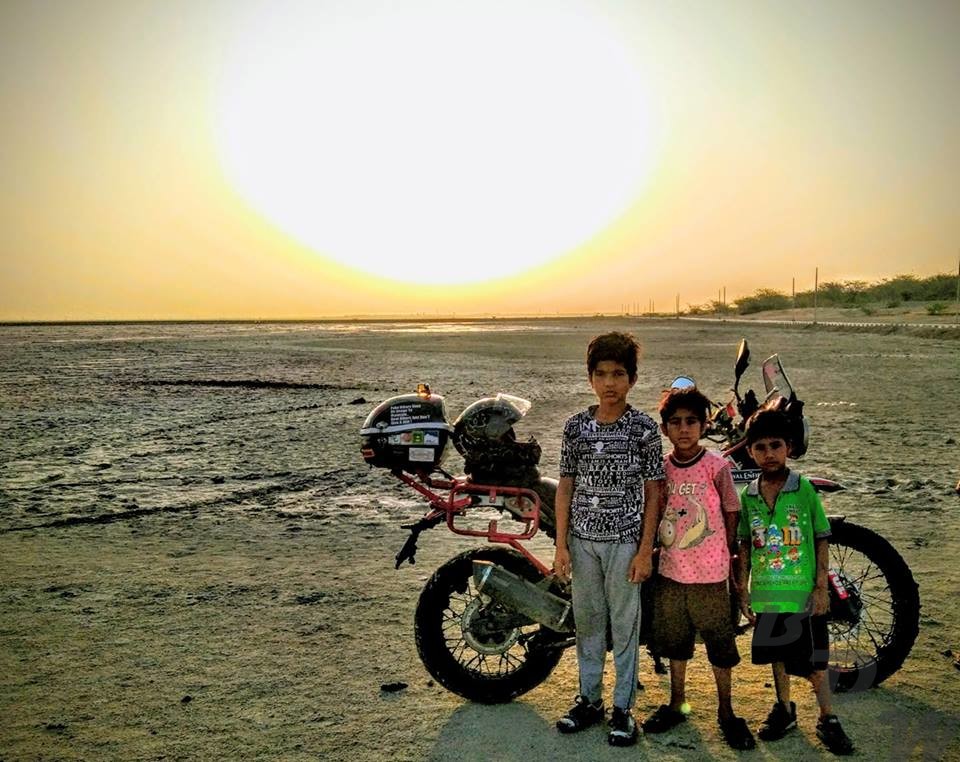 I am sure God exists … I was in deep trouble yesterday stuck on the salt-pans (because of my own carelessness) and couldn't retrieve Shwet_Agni alone. Tired, exhausted, thirsty and disgusted in the sweltering heat, with not one person visible nearby for help … And suddenly these three children appeared like magic. They helped me out with their full strength to get me and the motorcycle out of trouble. Never asked their names .. and they made me grateful by agreeing to accept Rs 20 for toffees, after much chagrin from me. Took their photo once the motorcycle was on dry and firm ground. Bless you boys … Thank you God. The wheels will roll …