Come another Sunday, and it was the call of the wild that took me out on my motorcycle, yet again; this time my destination was Rewalsar, a popular destination in the Buddhist circuit, a secret cave of Guru Padmasambhava (Guru Rinpoche) and thereafter to a Shaktipeeth temple in Himachal, called Naina Devi. The road is nothing much to speak off, its pretty bad due to the ongoing and perhaps everlasting project of road widening, till one reaches the upper regions of the hills, where the roads no longer matter, the nature becomes more important.
Rewalsar is an important religious place for Hindus, Sikhs and Buddhists alike. The natural lake at Rewalsar, also called Tso Pema is famous for its floating reed islands and fishes. Hindu, Buddhist and Sikh shrines exist along the periphery of Lake.  Legend has it that the great teacher and scholar Padmasambhava used his enormous powers to take flight to Tibet from Rewalsar. It is believed that tiny islands of floating reed in Rewalser Lake have the spirit of Padamasabhava embodied in it. An imposing statue of Padamsambhava is also built on the slopes adjoining the Rewalsar Lake. At this very same place Rishi-Lomash is believed to have performed his penance to appease Lord Shiva. The Gurudwara Shri Rewalsar Sahib is associated with the tenth Guru, Guru Gobind Singh ji who called upon Pahari Rajas to be united in his fight against Mughals.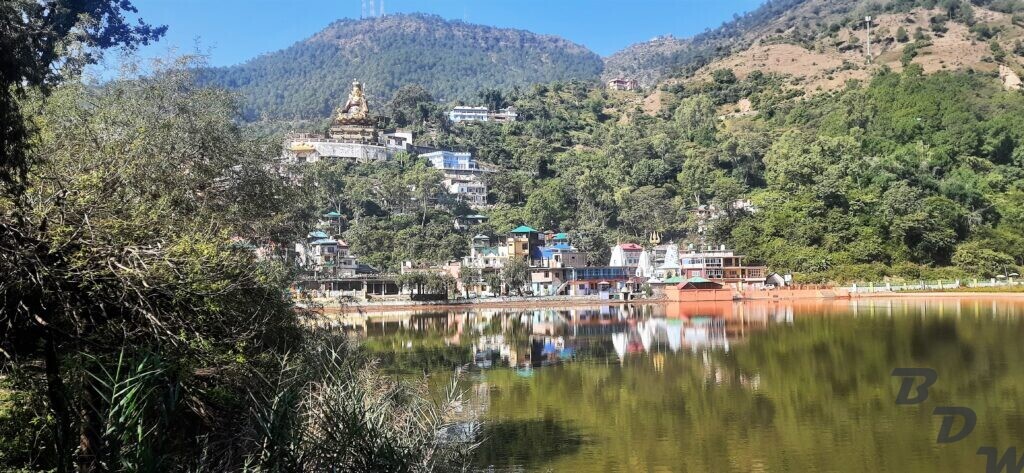 My first stop was Rewalsar, or Tso Pema (Lotus Lake) as the Tibetans call it. It is the site of a legendary miracle by Padmasambhava. Also known as Guru Rinpoche, this Indian sage brought Buddhism to Tibet in the 8th century, and is said to have subdued the people and the local blood-thirsty spirits through demonstrations of his magical powers as an adept practitioner.  Padmasambhava is especially revered by the Tibetan Buddhist Nyingma school who regard him as the Second Buddha, the First Buddha being Shakyamuni.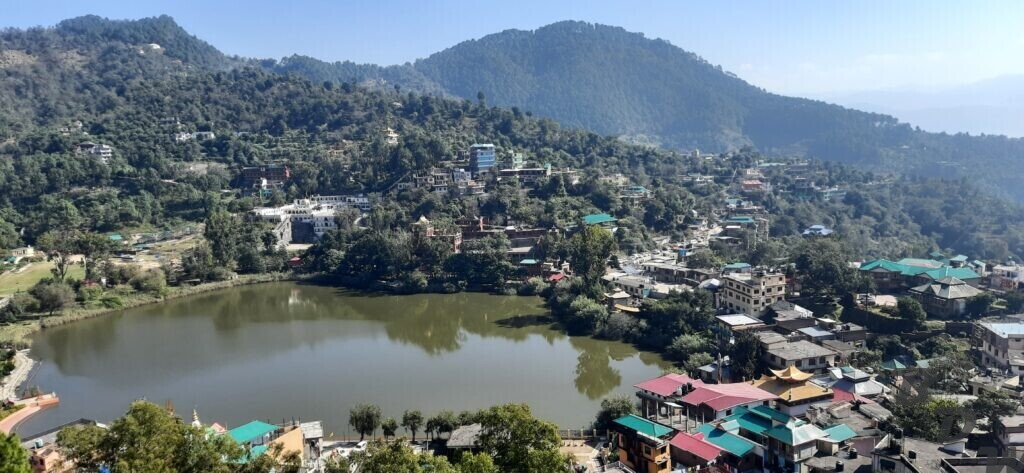 The legend of the lake is that Guru Rinpoche was teaching Princess Mandarava tantra in local secret caves, and she became his consort.  Her father the King of Zahor was greatly displeased and attempted to burn them both in the valley below.  But Guru Rinpoche turned the pyre into the water, and the fire became a lake.  Thus, Lotus Lake miraculously came into being and is revered by Tibetan Buddhists.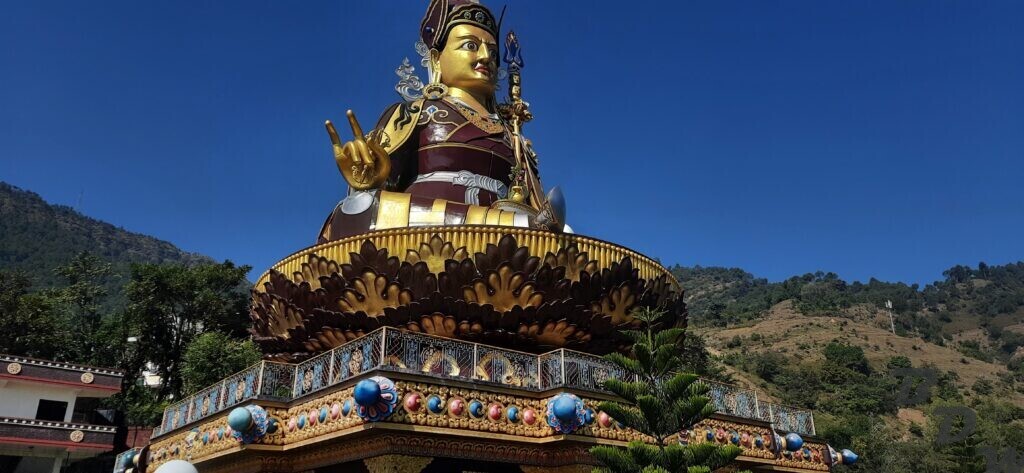 Just below the huge statue of Guru Rinpoche, there exists a peaceful monastery or a Gompa, modern and fresh in looks with a good cafeteria and a homestay for tourists all over the world.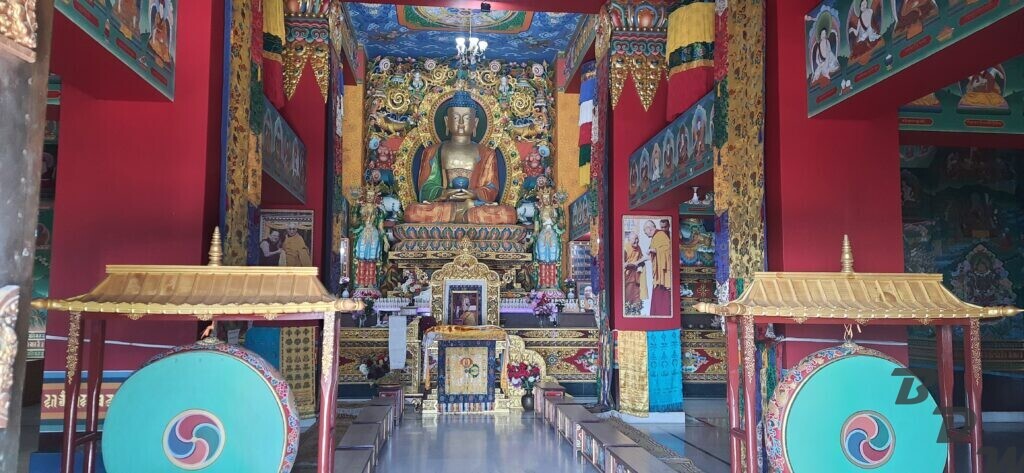 My next stop-over was the secret cave in which Guru Padmasambhava meditated. After driving up to the hills above Tso Pema, one must go on foot up to the caves. Most of the way is fairly well paved and with stairs. It is a pleasant scramble through some rocky but grassy areas, hung with plenty of Tibetan prayer flags.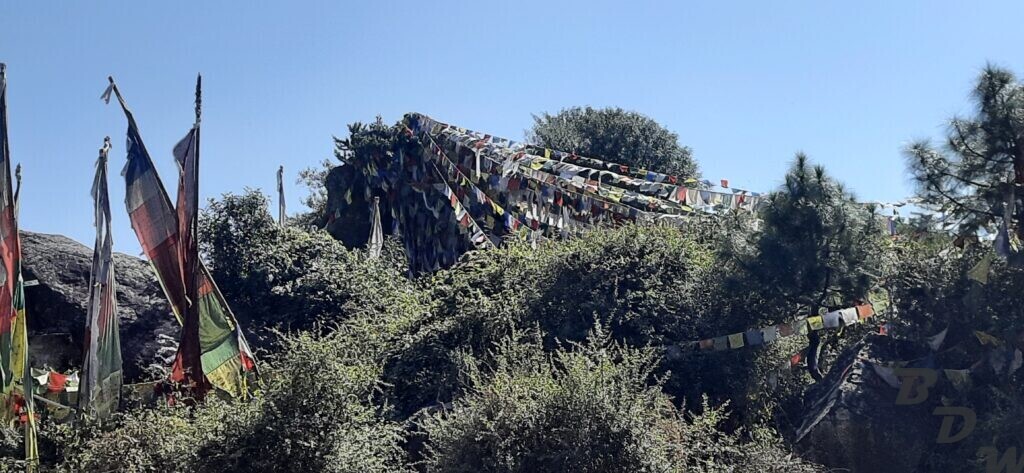 At the top, there is a nunnery with small temples, a cafe for visitors, and dotting the hillside are numerous modest stone huts and cave entrances currently in use by nuns and other retreatants.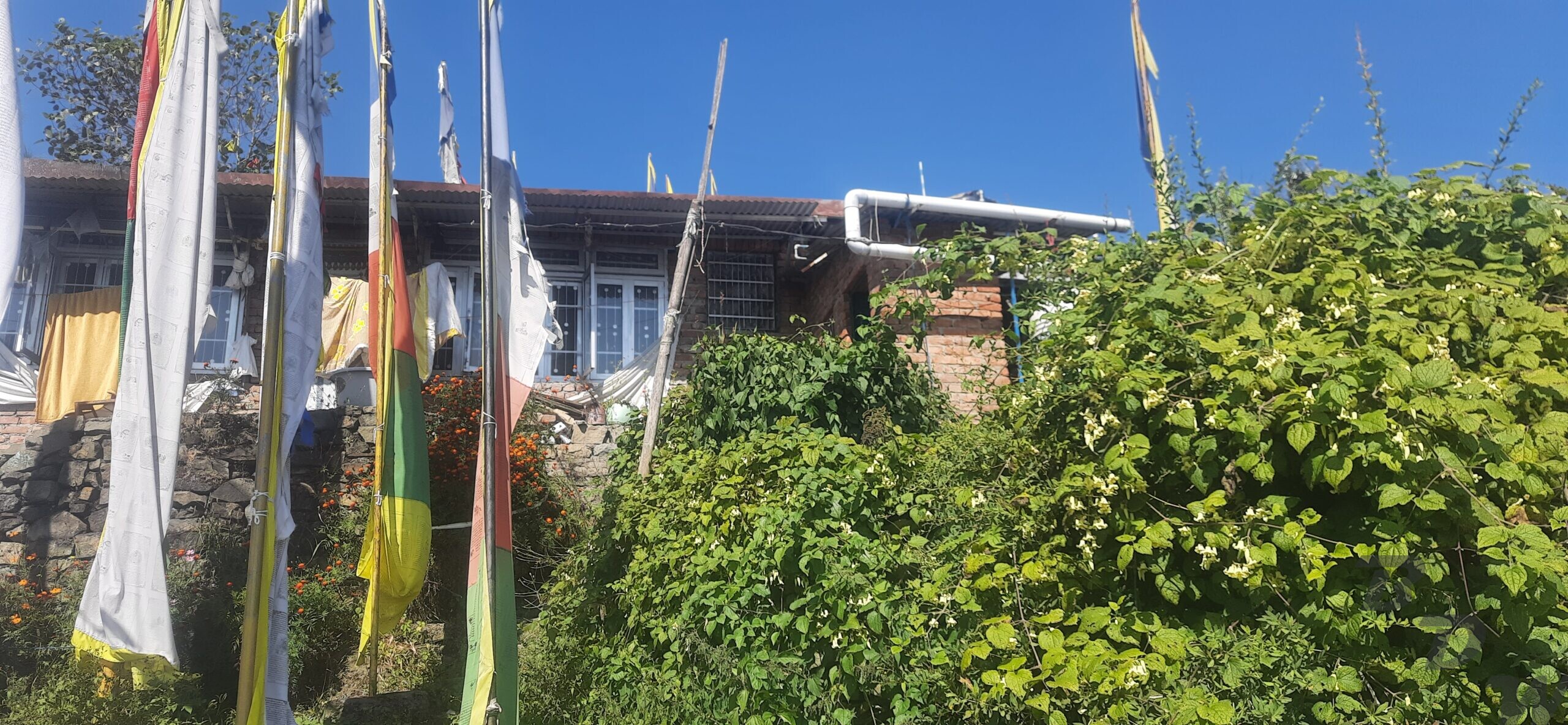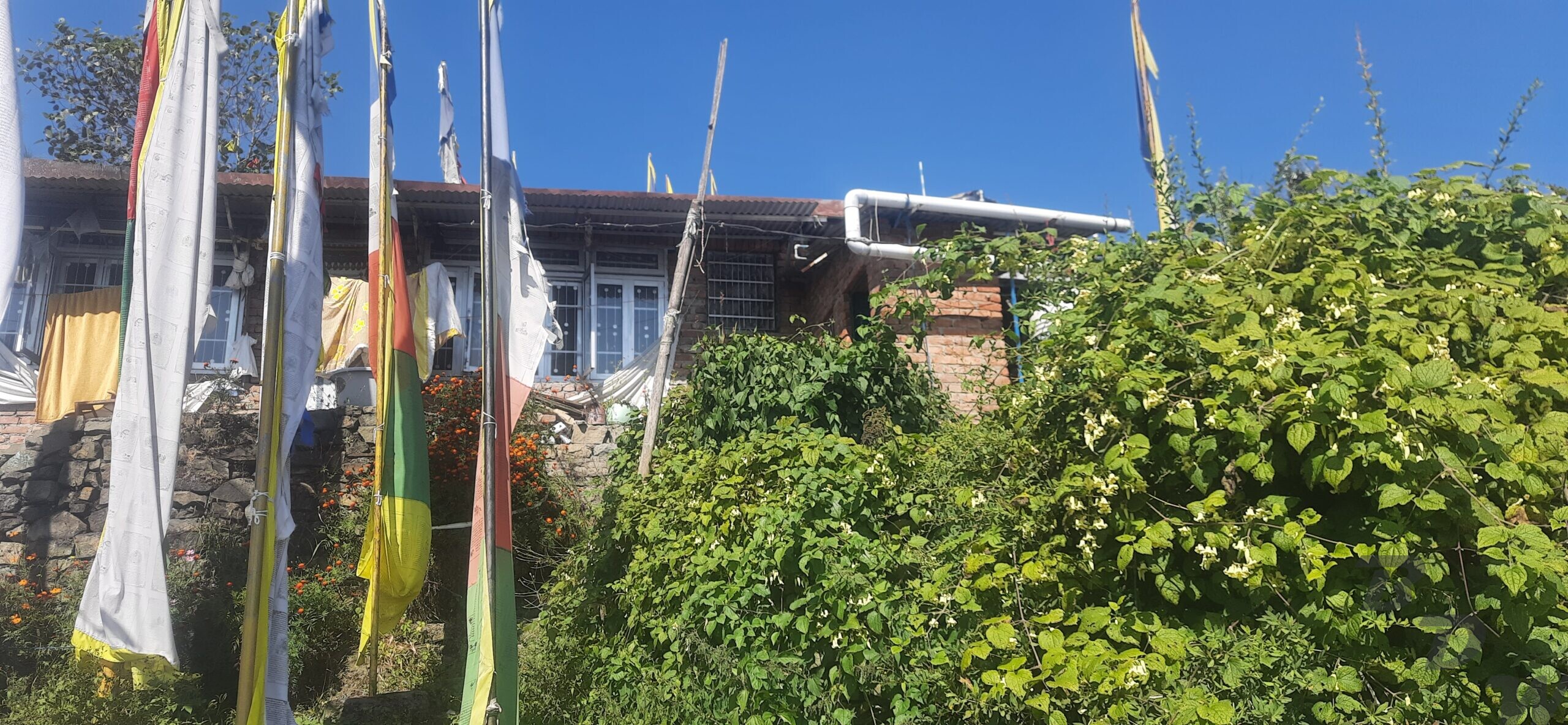 The various rock edicts strewn all over the place stands a silent witness to the Tibetan Buddhism faith, though in the absence of any signposting or guide, it was not possible to read or find their age.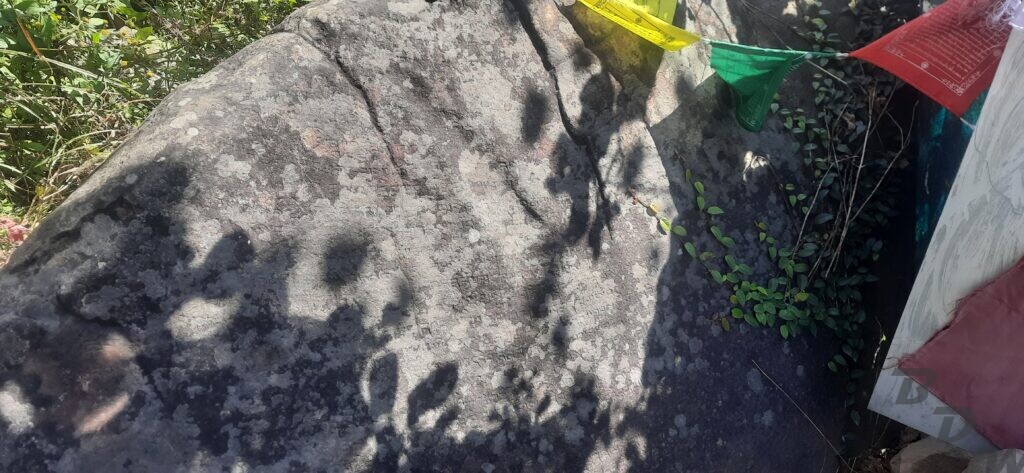 When we finally came upon the secret cave of Guru Rinpoche, the entrance was this steep decline down, which today has cement steps, a doorway, and lighting. I tried to imagine it as the dark natural crack it must have been originally, getting darker as you descended into the cave.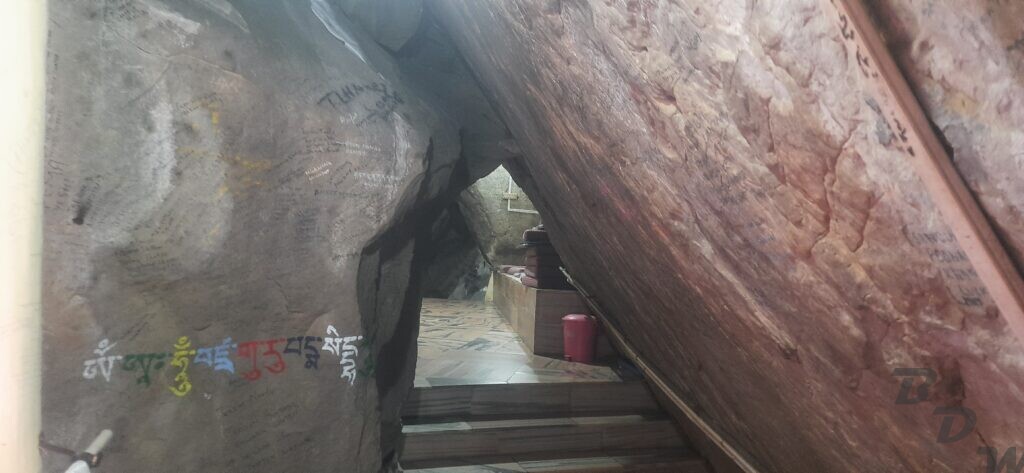 The stairway leads to a small antechamber which then leads to this section of the cave underground.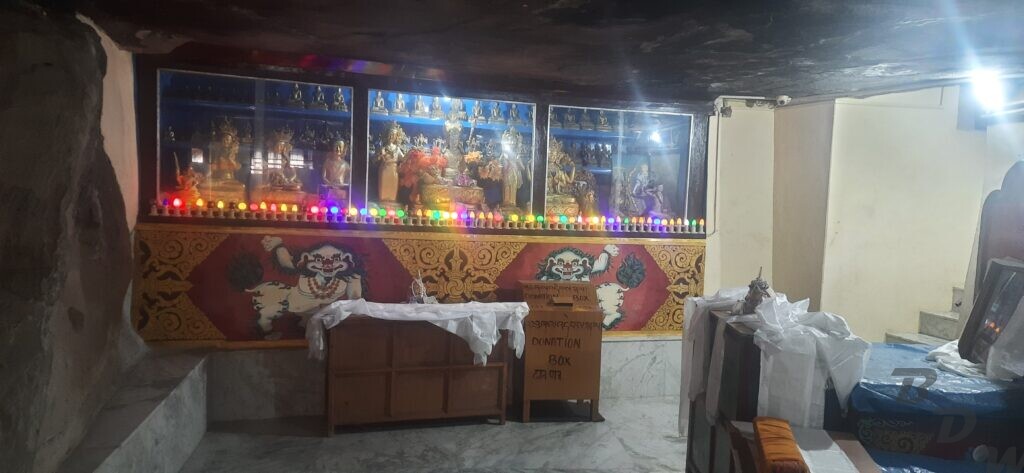 I tried to imagine this cave in Guru Rinpoche's day, without the flooring, ritual objects and electricity. It must have been a mysterious womb-like place to practice meditation, to contemplate existence in pitch blackness, to truly face nothingness in the subterranean absence of stimuli.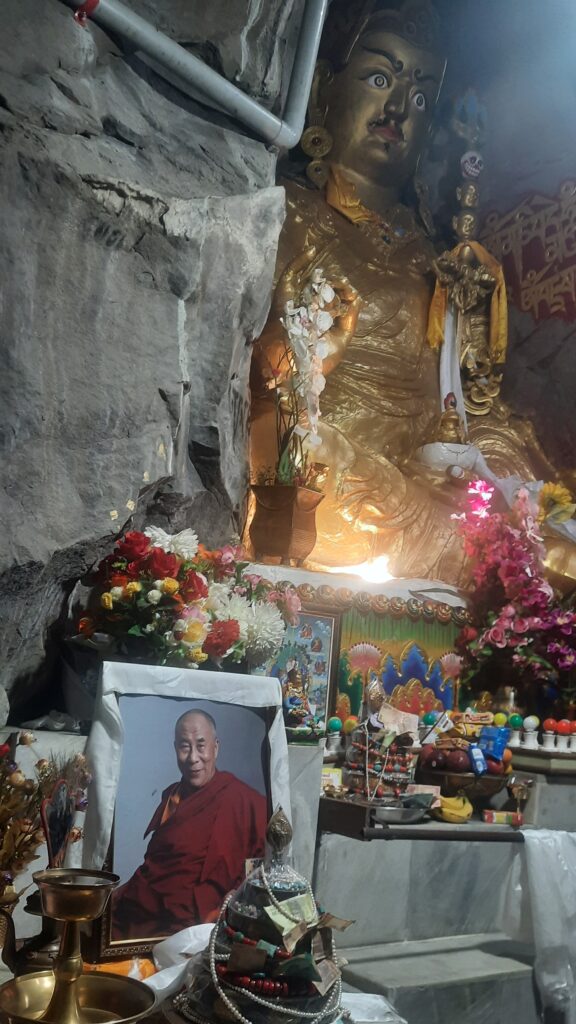 Just beyond this section is a smaller connected cave dedicated to his consort, Princess Mandarava. Over a thousand years later, with the thriving nunnery, occupied caves, retreat huts and monasteries of Rewalsar, it certainly seems to me that Guru Rinpoche's legacy is alive and well here.
Situated at a distance of 10 Km from Rewalsar, a temple of Naina Mata exist on a hill top. It is believed that eye of Sati fell on the place and a temple of Naina Devi was built on this sacred place. Devotees from all corners of the State visit the temple throughout the year.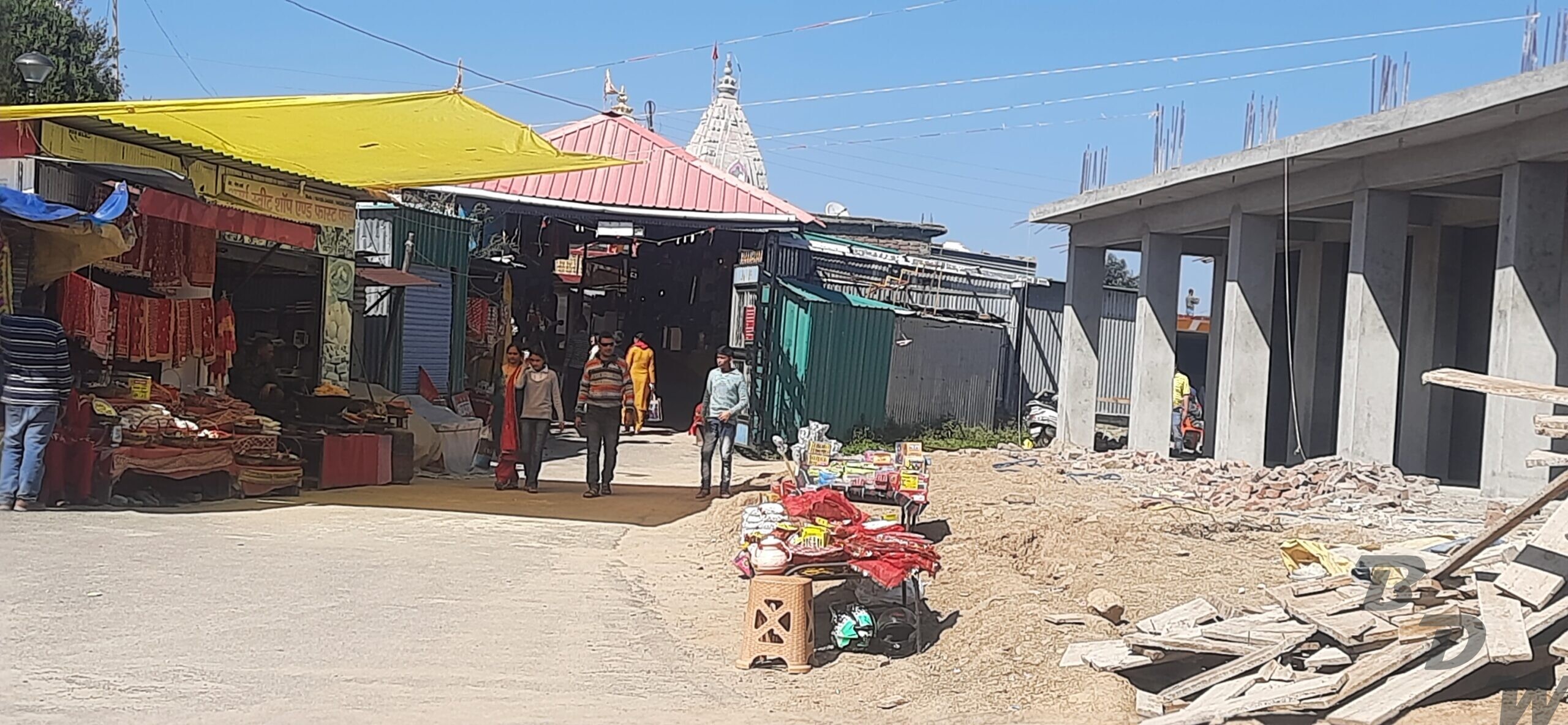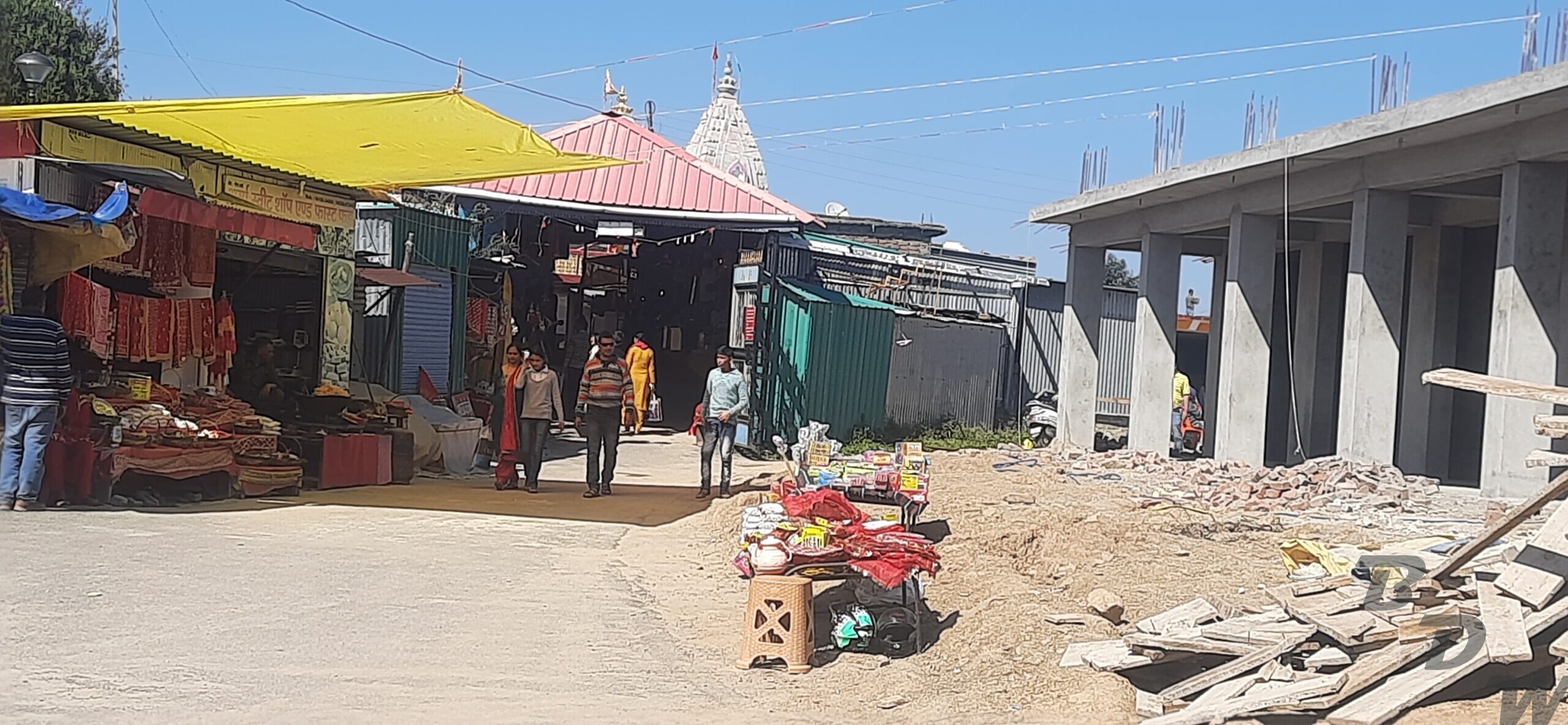 The place is surrounded by pine trees and presents a panoramic view of Balh & Sarkaghat Valleys. People also love to trek to this place from Rewalsar. On way to Naina Devi temple we come across another lake known as Kunt Bhayo named after Kunti, the mother of Pandavas. It is said that Arjun created the lake to quench the thrist of his mother.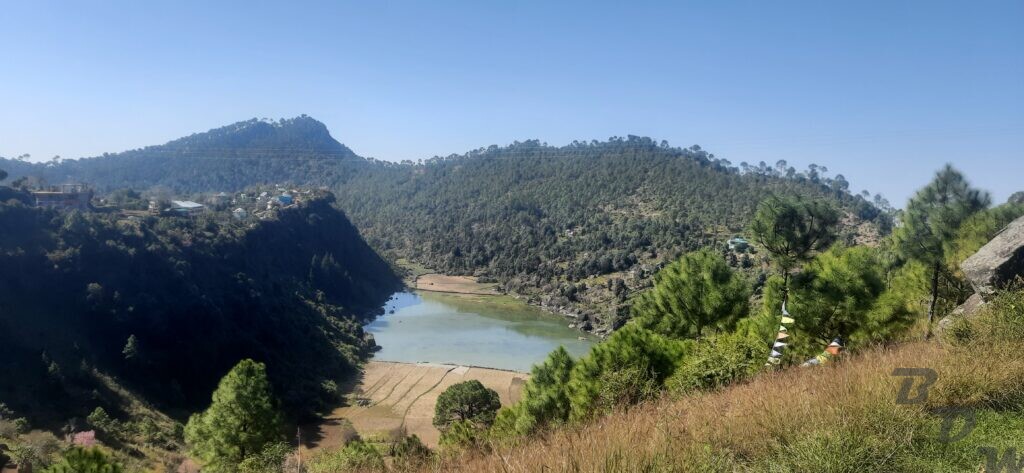 There exist six other lakes of legend locally known as "Sar" in this area. Most of the water in these lakes is collected during the rainy season.
As the day slowly ends to a dusk with winter approaching, I head back home, not before a hearty adhoc meal of momo and some alu tikki: till we ride again next Sunday.