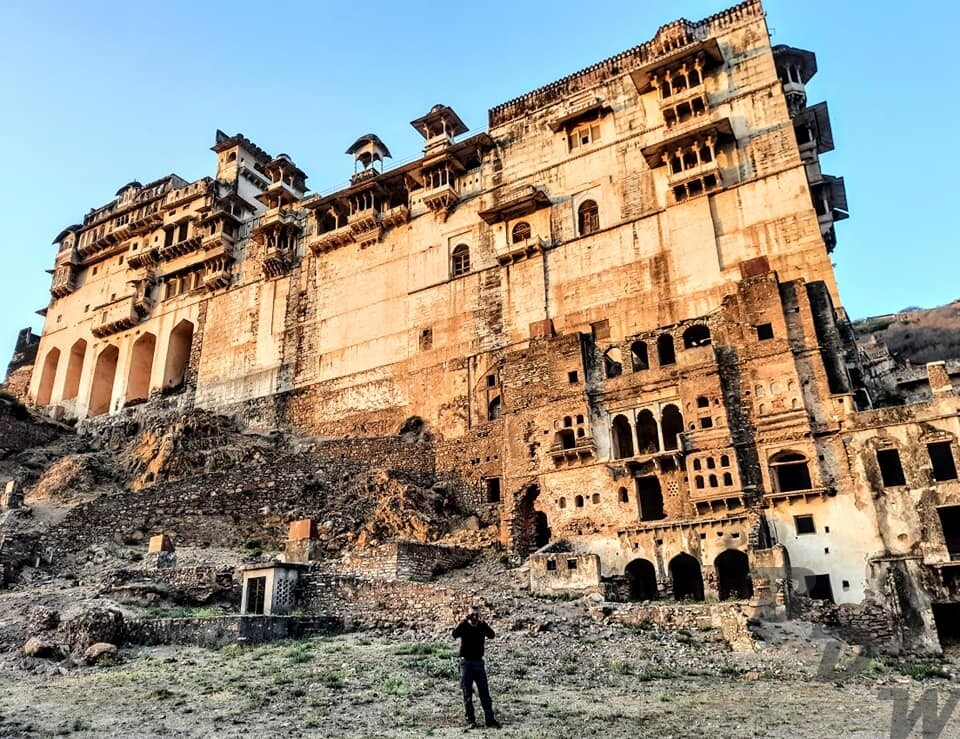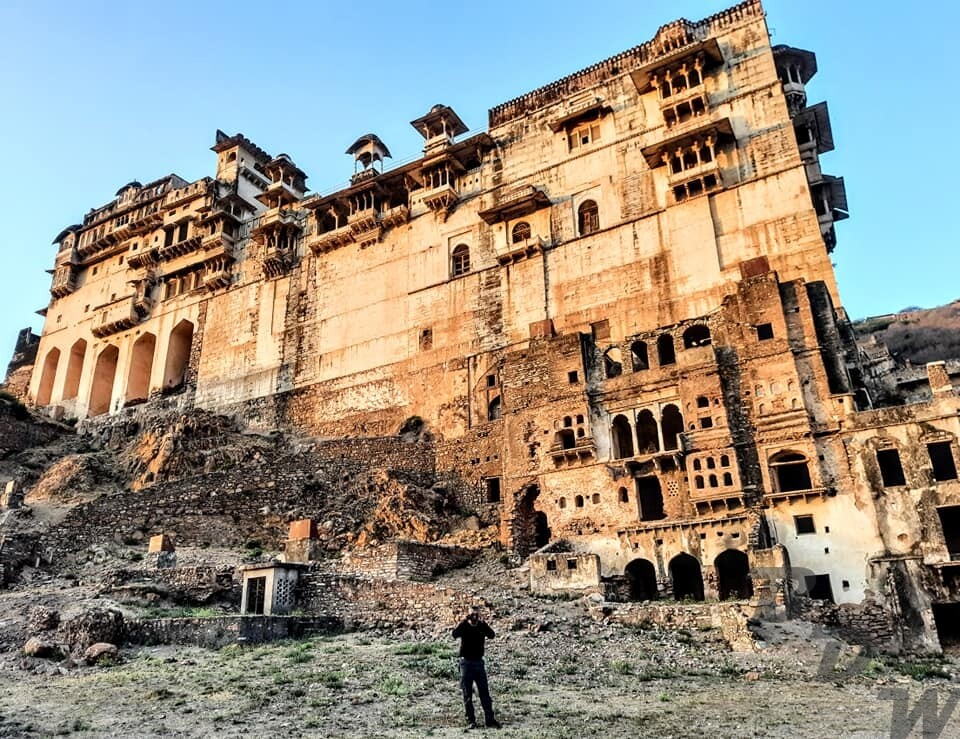 Part 1
As India is opening up and the Covid pandemic seems to be in control in India, though not yet over, we as a family risk out in our car to explore a specific part of Rajasthan- Hadauti. As per my understanding… Rajasthan has 6 distinct regions… and needs 6 trips… I have seen 4… looking to get on with the rest,
Dhundhar (Central Raj… Jaipur, Tonk)

Mewar (South Raj… Udaipur, Chittorgarh, Sirohi)

Marwar (West Raj… Jodhpur, Bikaner, Jaisalmer, Nagaur)

Matsya (Dholpur, Bharatpur, Alwar

Shekhawati (Churu, Sikar, Jhunjhunu)
Starting on 11th (Thursday) … Will give daily updates in Bengali /English, keep your eyes here for https://preview.banjodadaswheel.com/… Cheers!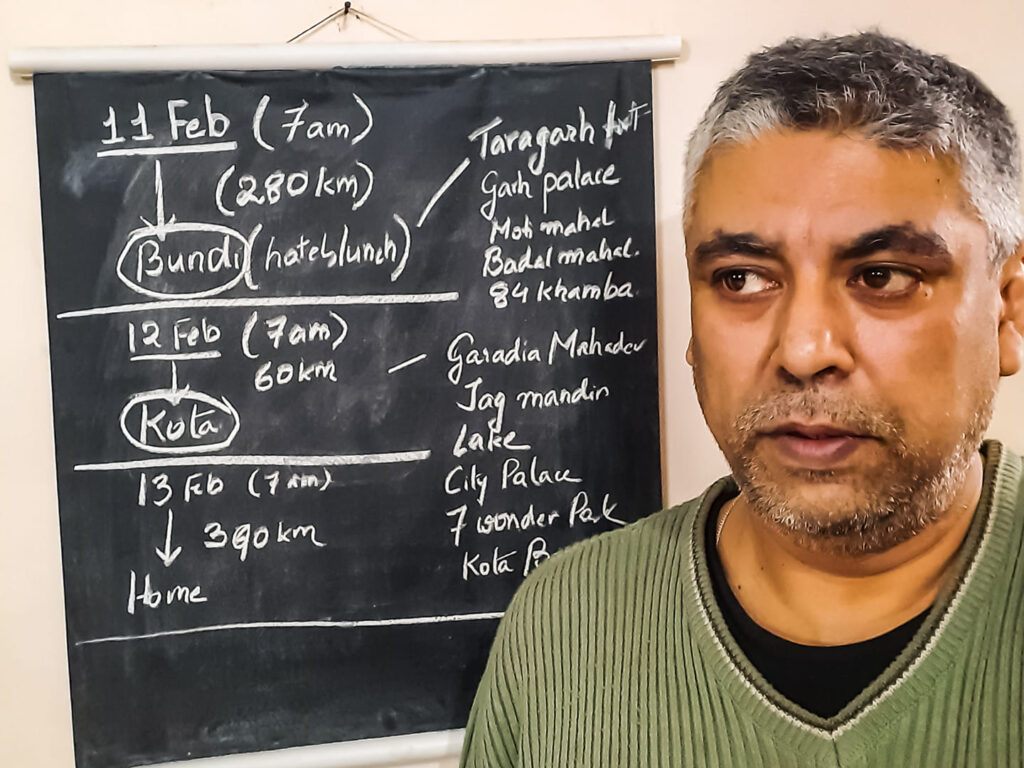 Part 2
"ভূমির-পরে জানু পাতি'
তুলি ধনুঃ শর
একা কুম্ভ রক্ষা করে
নকল বুঁদিগড়।
রাণার সেনা ঘিরি তারে
মুণ্ড কাটে তরবারে,
খেলা গড়ের সিংহদ্বারে
পড়ল ভূমিপর।
রক্তে তাহার ধন্য হোলো
নকল বুঁদিগড়।"
#Banjo_Family sets out with ever-faithful #Xylom to explore #Bundi and #Kota… A short breakfast break beyond #Tonk, trying the Rajasthani Paneer Masala dosa
Part 3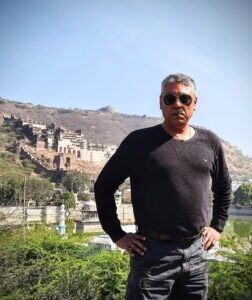 #Bundi, one of the most picturesque towns of Rajasthan, sits on a narrow gorge in the hills and encircled by a walled fortification with four gateways. Principally ruled by the Hada Chauhans, a warrior clan who after the defeat of Prithviraj Chauhan by Muhammed Ghori found a sanctuary in Mewar. Some young soldiers overpowered the Meena and Bheel Tribals of the Chambal Valley and established the #Hadauti kingdom. Two branches of Hada formed separate states on either side of Chambal… #Kota and Bundi (named after Bunda, a Meena chieftain). Bundi is famous for its intricate paintings and murals on the fort palace walls and has numerous step-wells. More to follow…
Part 4
A most extraordinary day, trying to explore the true wonders of Rajasthan, albeit India, and in that quest, we landed today in #Bundi. WHAT WE SAW, BLEW OUR MINDS… its a pity not many knows or feature such flavours of our culture. It'll take a book to write, but trying to describe in short. Do see the innumerable photos, tried to add a small description to each… The climb to the Taragarh Fort and thereafter rolling down to the Garh Palace Complex was involving and strenuous.
#Chitrashala… A beautiful gallery of fascinating murals in the miniature style. Scenes depicting the Ragmala and Raslila adorn the walls. Influenced by contemporary art, basic colours like Blue, Green, Turquoise on white with touches of terracotta Yellow are used. The style of Bundi style of painting with Rang-Yojana is prominent here. The most famous murals here are Gangaur ka Drishya, Teej of Sawan, Rana with Dasiyan.
---
#Taragarh_Fort. Built by Raja Bar Singh in 1354 CE, is perched at a height of 1426 feet and involves an involving trek of 30 minutes to reach to take a look. Amidst thick woods, this fort is extraordinary due to its Defence Potential and defensibility plans. Water Management is an important aspect to be seen and imbibed from this place.
---
#Bheem_Burj is the largest bastion situated at the highest point of the hill fort, another 500 metres climb, which we managed. The Cannons (Tope), two of which lying in oblivion and required another 15 minutes of cross-country trek to locate, are in a state of total oblivion and will be lost forever.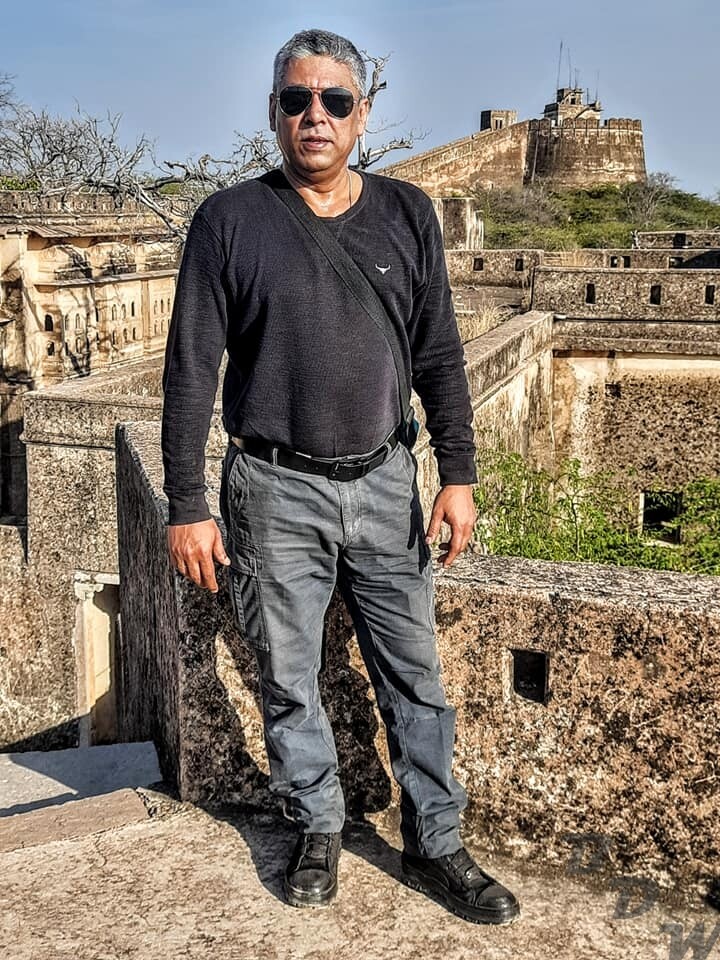 ---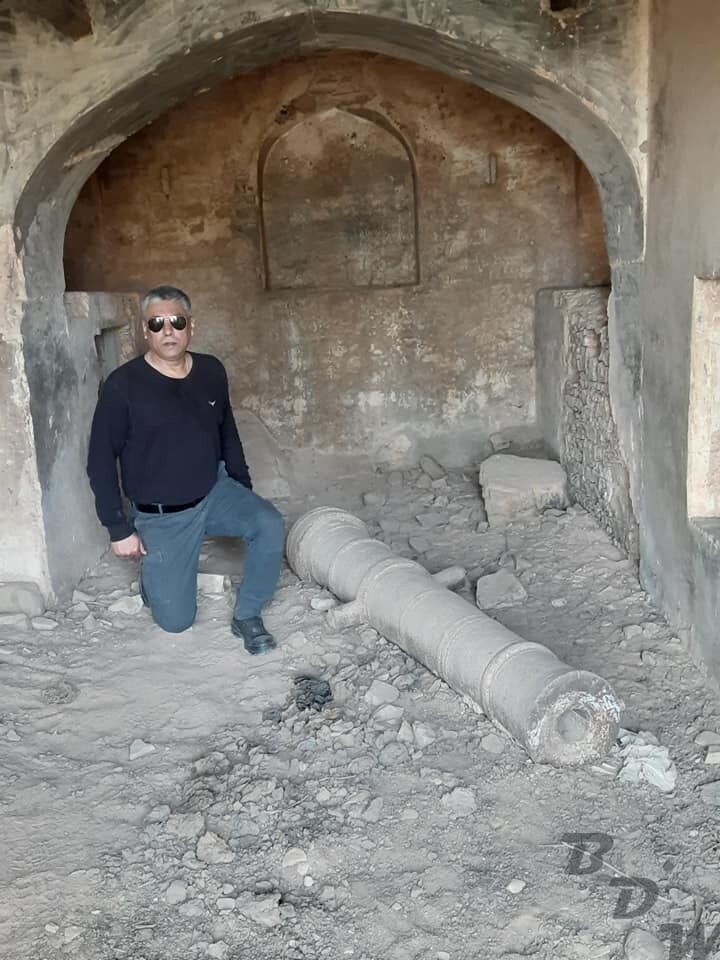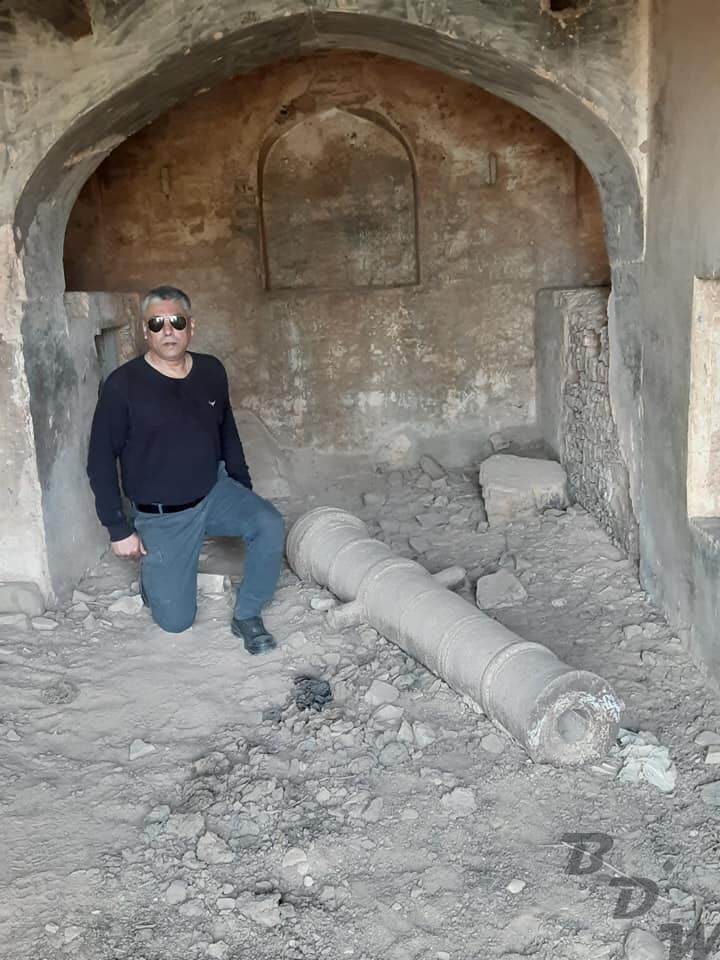 #Garbh_Gunjan was the most famous which supposedly could shoot 15+km and its sound often led to abortion of their unborn babies by pregnant mothers.. hence the name. The top has an interesting Lord Shiva Temple and a Cenotaph resembling the famous 84 pillared one.
---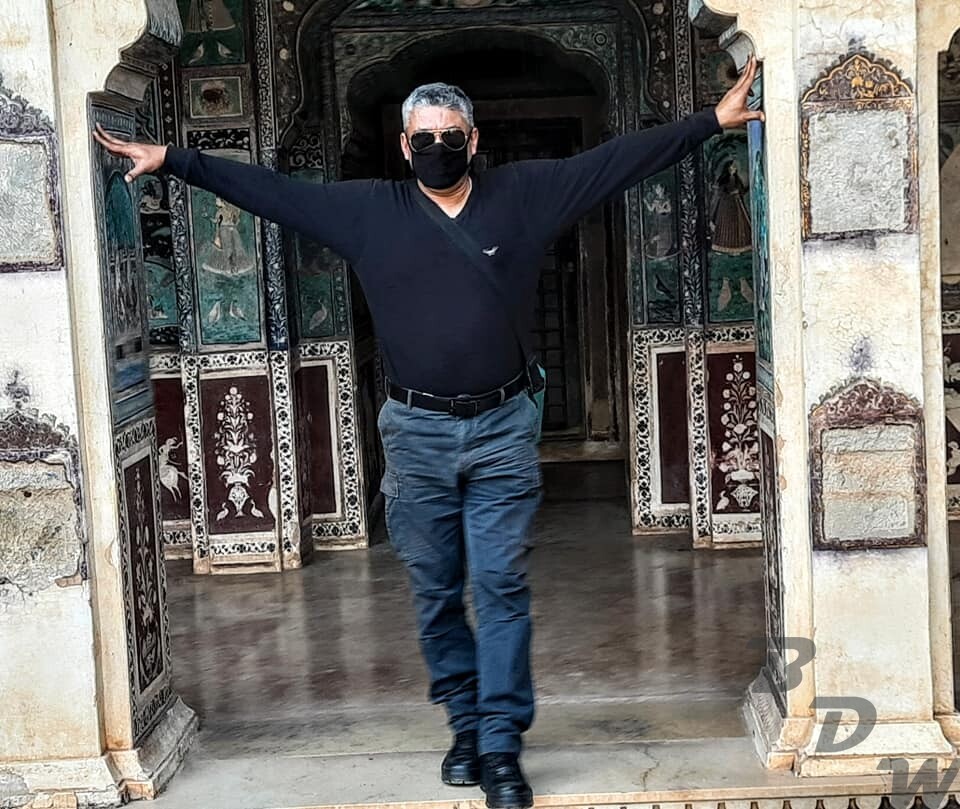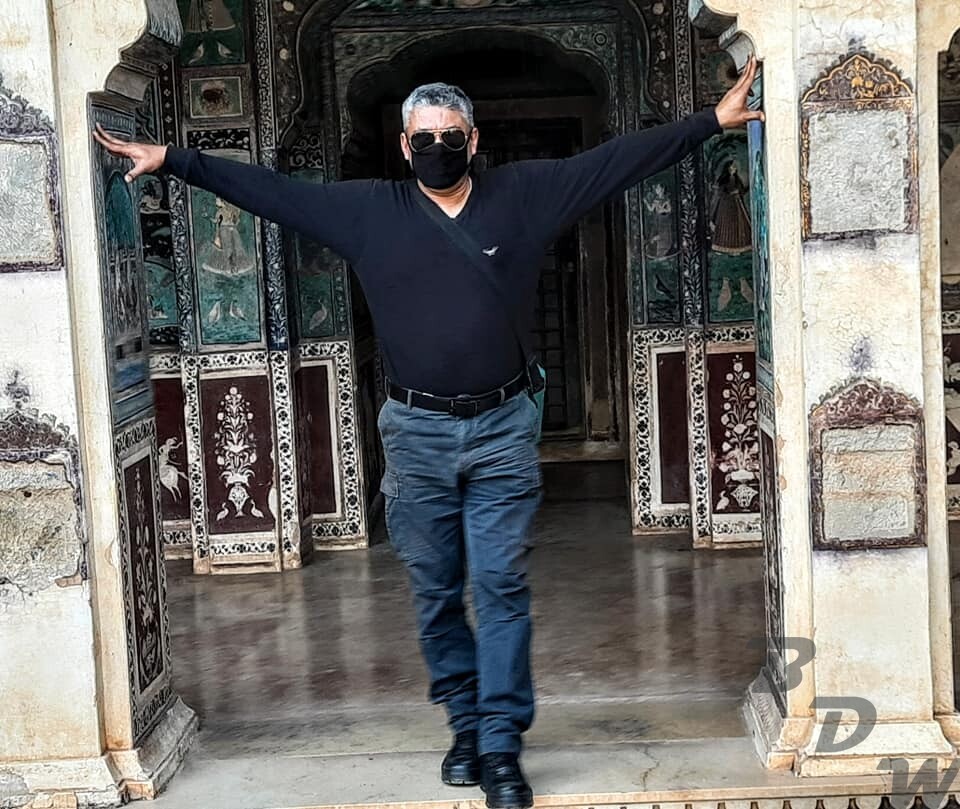 #Garh_Palace… Considered to be one of the finest examples of Rajput architecture. The Hazari Pol leads into the palace, another place of interest is the #Naubat_Khana and the #Hathi_Pol (Elephant Gate).
---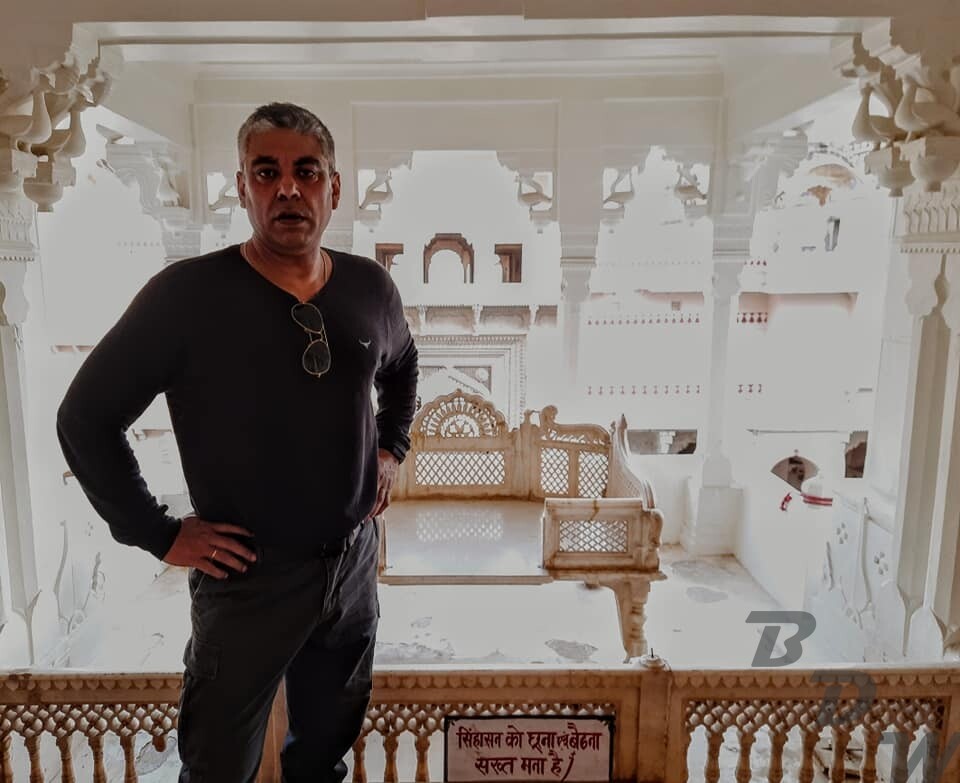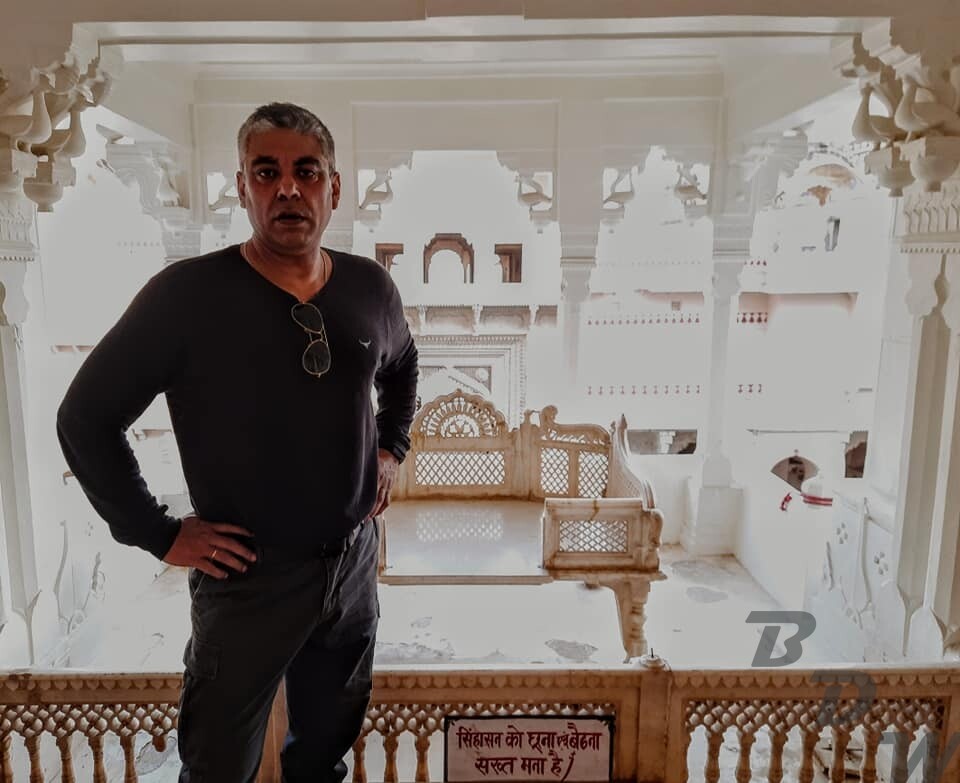 #Ratan_Daulat is the Royal Court built by Maharaja Ratan Singh in such manner that it forms the outer roof of the stables of nine horses and elephants. The royal throne in pristine marble is another attraction here.
---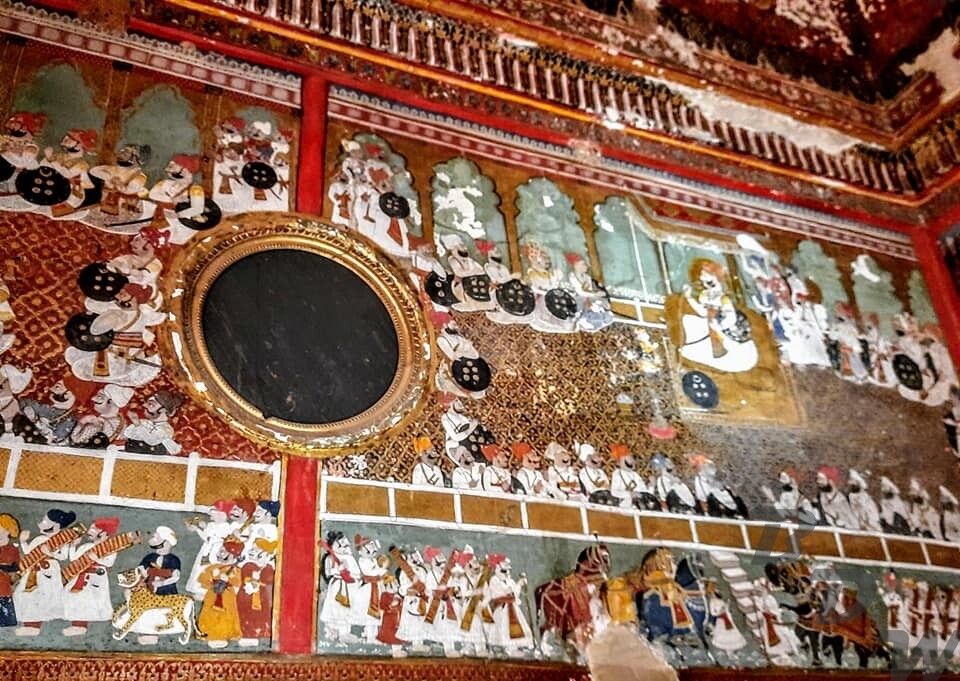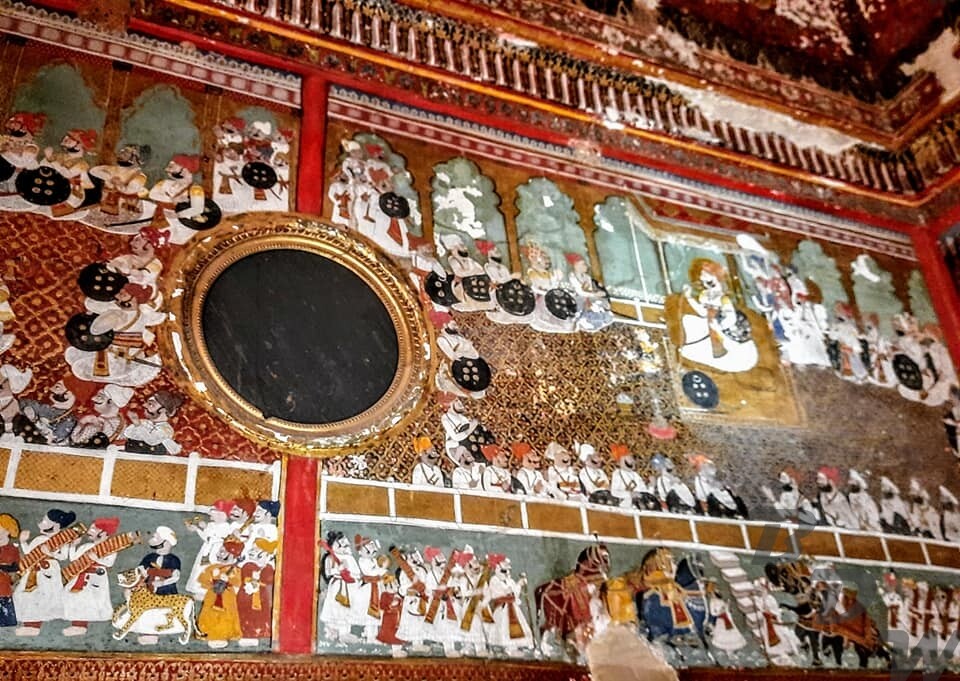 #Chattra_Mahal… The palace built by Maharao Shastrupal Singh. The main attraction is a huge hall full of murals and frescoe in RED, GOLDEN and BLUE colours. A beautiful pool and a hall named Hathiya-Saal (each pillar having four elephant heads sculpted) are memorable. The glass and ivory work done on each door is exquisite.
---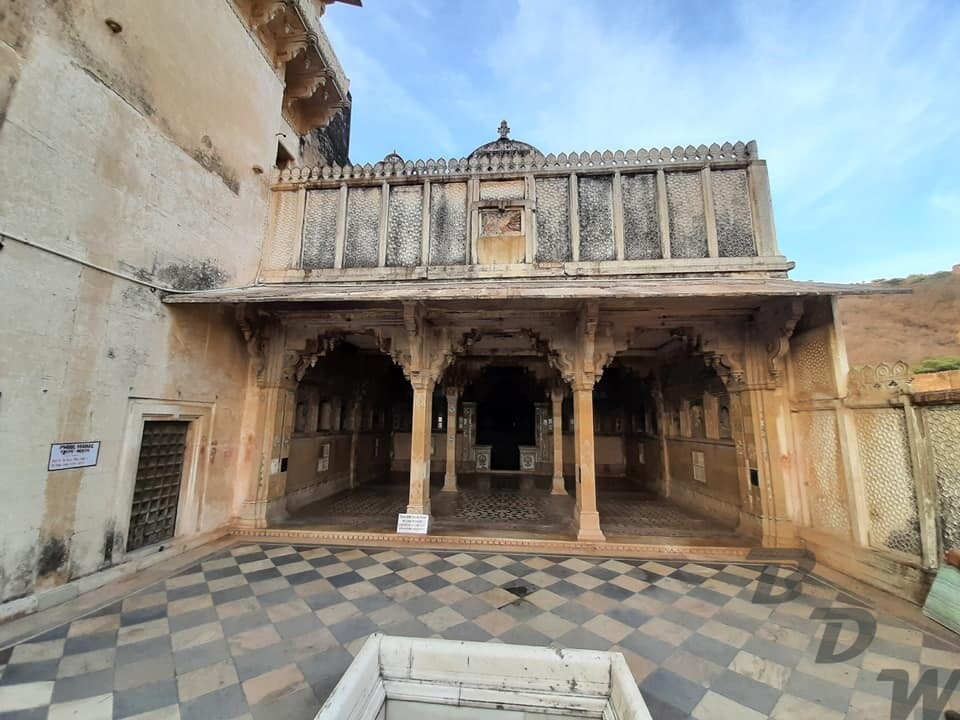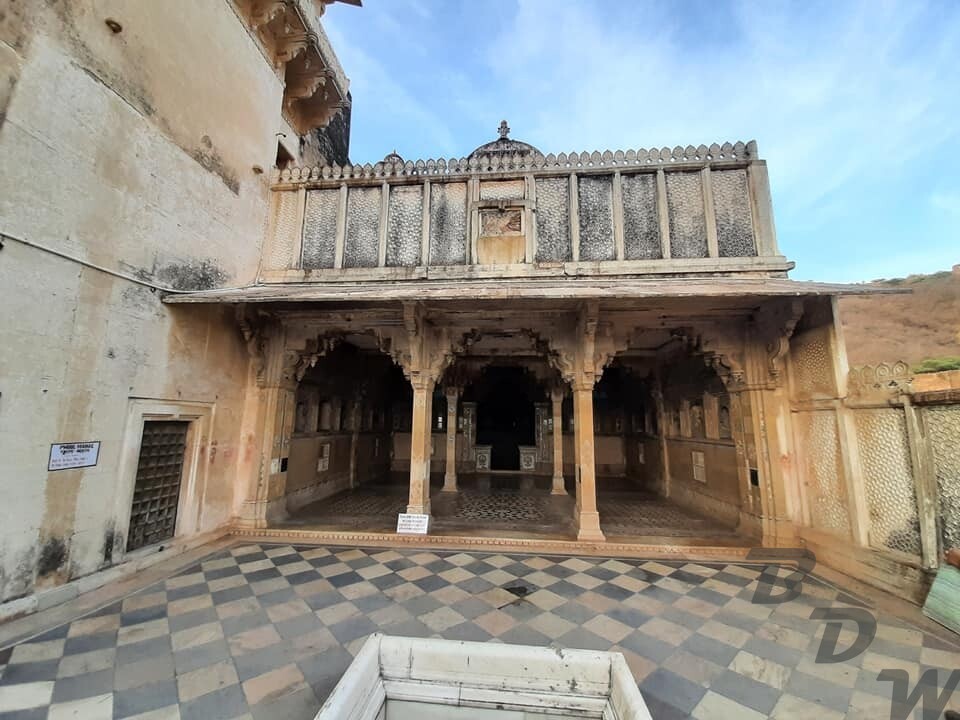 #Phool_Mahal… A mesmerizing palace with the immense amount of glass and frescos work. Persian influence of flat glass work and Indian art of bulged glass frescoes can blow your mind.
---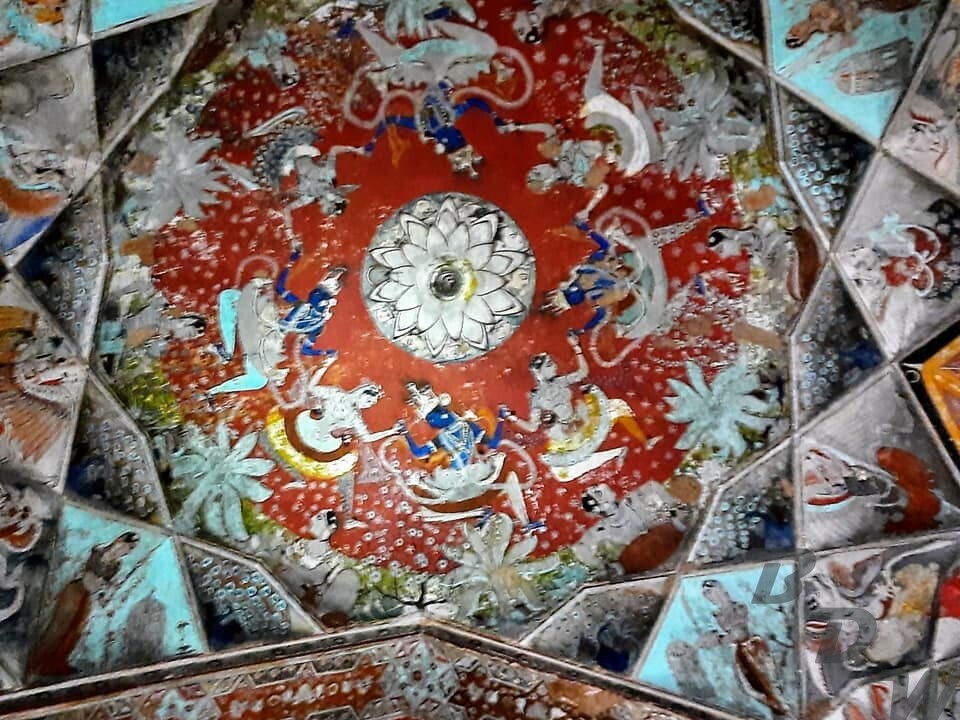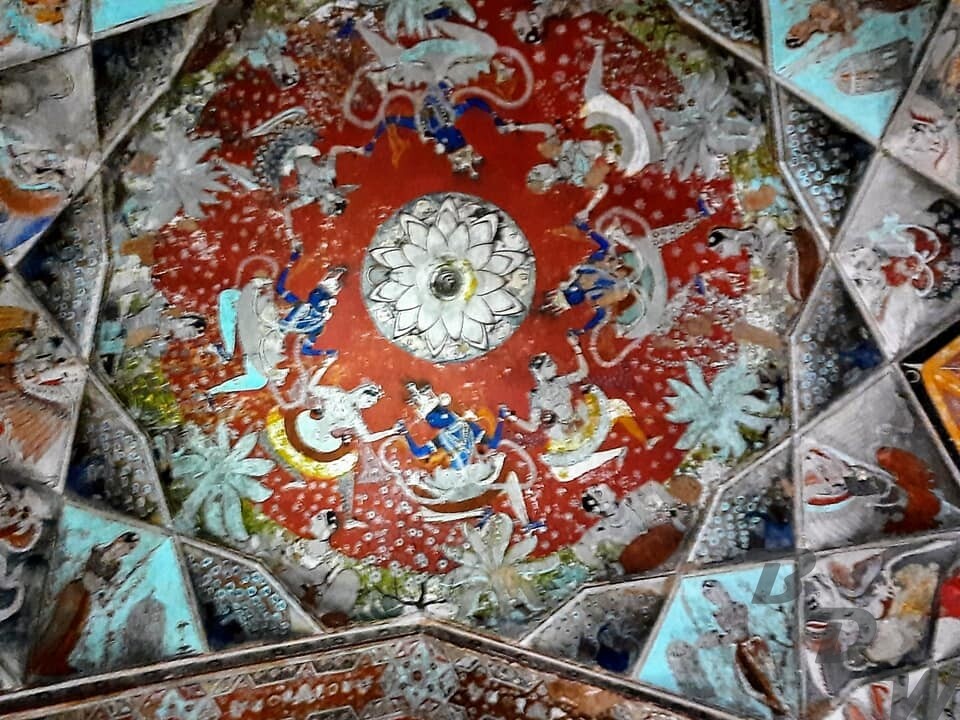 #Badal_Mahal… The most vivid, colourful yet deep and strange collection of murals found here. Chinese and Mongolian influence and artwork are prominent and Krishna leela, British Maratha Sikh Rajput collaboration in war and victory march is prominent. Twenty Two musical Ragas are depicted by paintings which can demand immense research and commentary by scholars.
---
#Moti_Mahal… The artifacts are stored there and currently in a museum and needs prior permission for a visit, which has not been granted long due to property being sub judice, but managed a quick glance.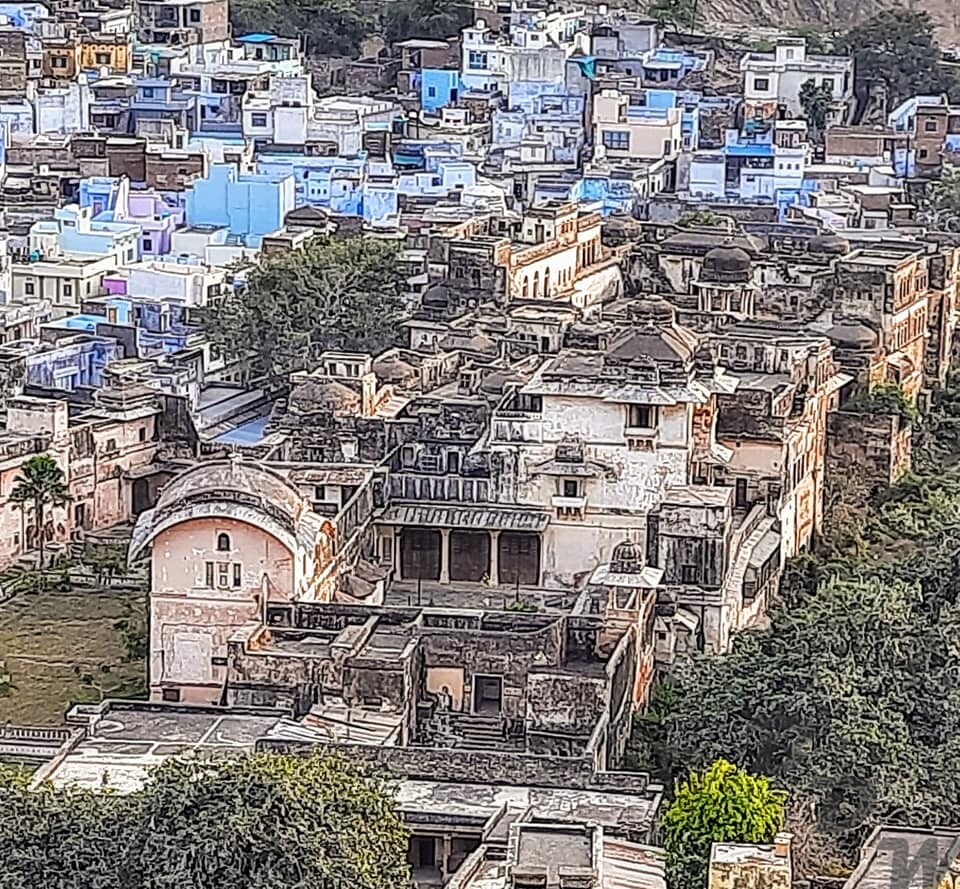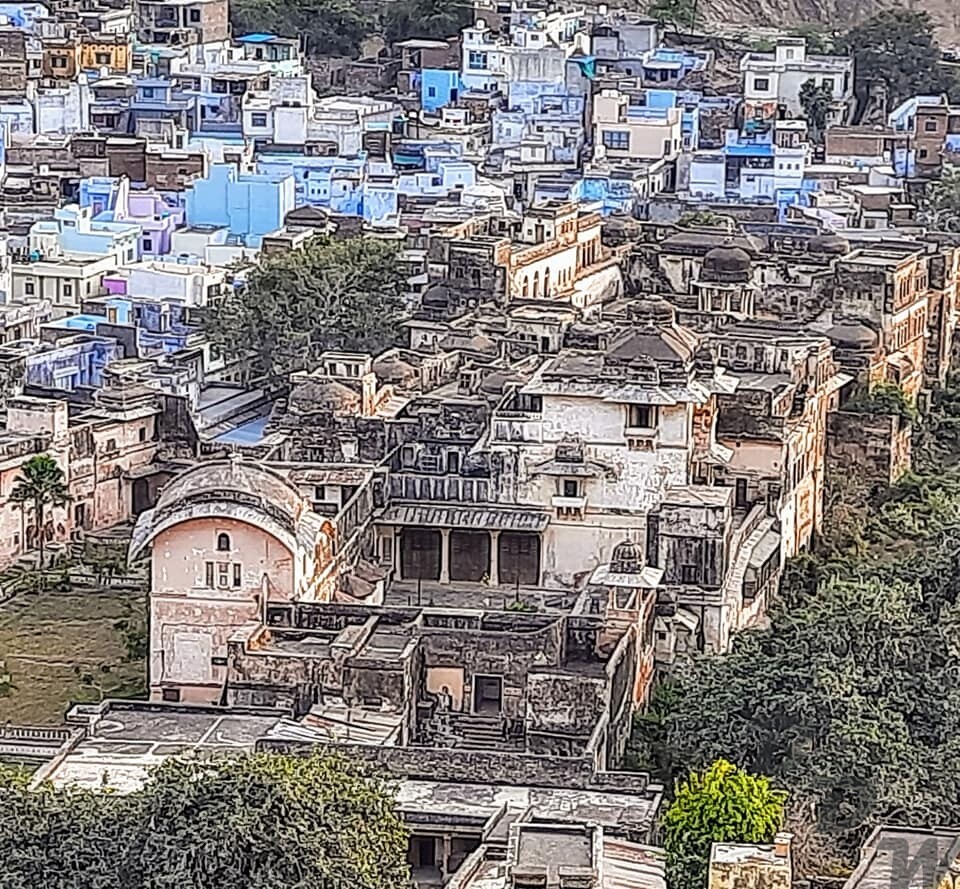 #Jait_Sagar_Lake. Surrounded by hills lies a beautiful Blue lake built by Jait Meena, fed by fountains. Smriti Kunj and Terrace Garden is famous on the lake.
We are staying in #Hadauti_Palace, the most exclusive and expensive palace in Bundi, but a separate post only on that palace. Will continue… keep your eye here… Cheers…
Part 5
Our palace hotel, #The_Hadoti_Palace needs special mention. It is the most exquisite (and perhaps most expensive) hotel that we chose to park ourselves.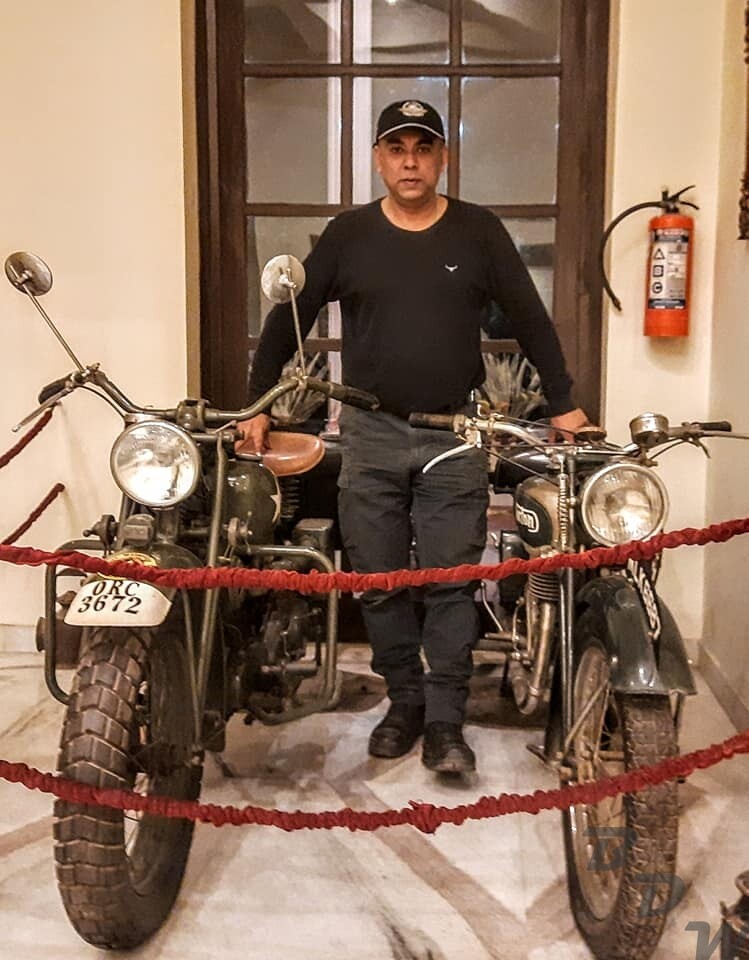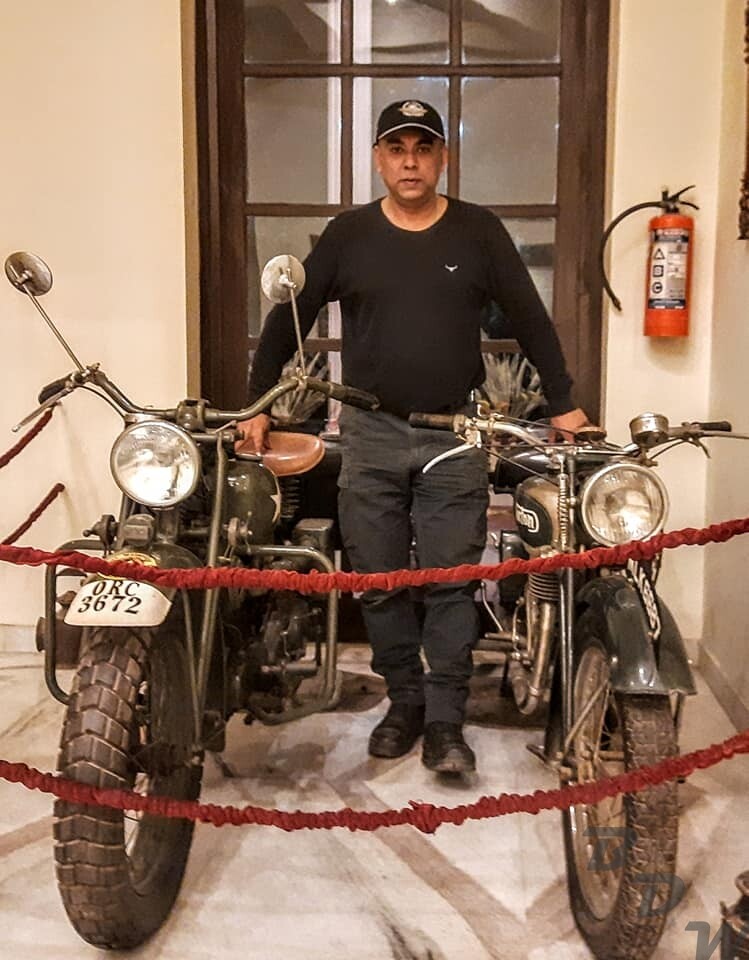 The Hadoti Palace Bundi is owned and run by the Royal Family of Badnore. The family has a rich heritage whose ancestor Jaimal fought against the Mughal Emperor Akbar in the siege of Chittorgarh in the 16th century. The Family also traces its ancestry to the famous Meera Bai. What made the stay special was not only the outstanding family suite… but the decor and royal settings. I was especially drawn to the two #Norton_500cc_1939 models, aka #La_Poderosa made famous by #Che_Guevara in his motorcycle diaries. The exquisite collection of vintage and classic cars, including MG, Land Rover, Ford, Chevrolet and Buick (GM) vehicles was an instant hit with us.
Today, Kota calls, keep your eyes here for updates
Part 6
Today, it was time to explore #Kota, the other important township of Hadoti, and if possible, try and see first-hand the coaching bonanza of Kota. The places that we decided to explore.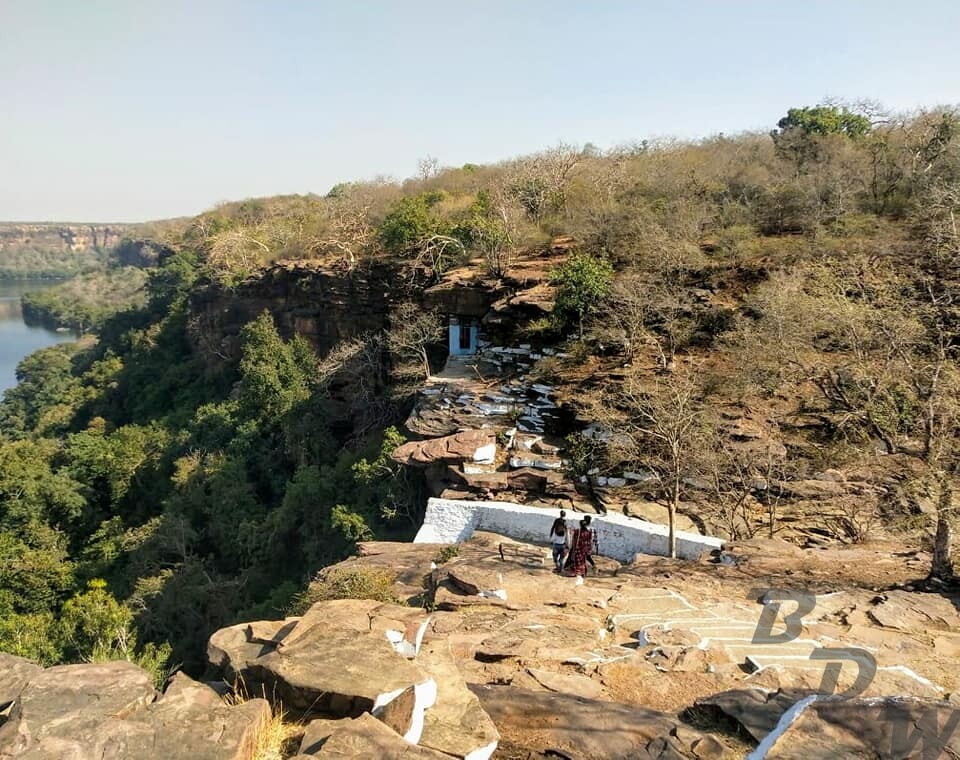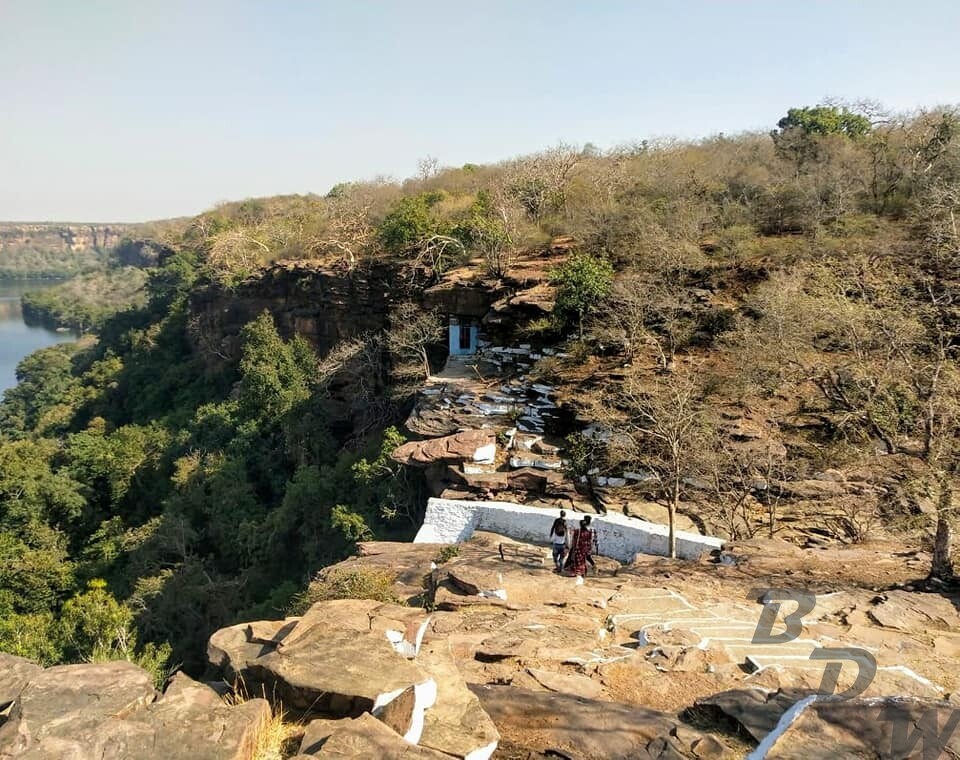 #Garadia_Mahadev_Temple. More than the temple itself, this place is enigmatic due to the stunning view of Chambal river in the gorges taking a U-turn. Only drawback isthe extremely heavy charges to enter this place. 4 adults with car will coat you more than 650₹ which is far much if compared to the zero amenities there. The view of the Chambal gorge, and the steps running down to the small Shiva temple is beautiful though. #Gaiparnath_Mahadev_Temple. The ancient Shiva temple is situated in a chasmic gorge where you can get unparalleled views of the surrounding rugged woodlands and cliffs of the Chambal valley.
#City_Palace. The City or Garh palace was made in 1271 CE by Prince Jaitsi of Bundi on the exact spot where he slew the torbulent outlaw Bheel chief Koteya, after whom the city and state came to be named. Grown in stature over many rulers and many centuries, the palace houses today The #Rao_Madho_Singh Museum with a rich collection of regalia, artefacts, objects d'art and paraphernalia used by Kota rulers, and some frescoes and miniature paintings. The entry to the palace is via the #Naya_Darwaza and the #Jaleb_Chowk through the #Hathia_Pol (Elephant Gate). Just outside the gate is the collection of ancient and pre-modern artillery pieces including a Pack Howitzer, an ancient MBRL (multi barrel rocket launcher) and two cannons. Inside the gate is a temple of #Sri_Brijnathji, the tutelary God of the Kota rulers. We had to enter the museum through the small door #Boreseli_ki_Deori into the #Rajmahal_Chowk, a paved stoned courtyard with sundials. The museum houses various exhibits in different halls, galleries and rooms to include #Durbar_Hall which showcases various State regalia, Silver seals, howdahs etc. #Arms_Gallery. Consists of medieval arms, armour and flintlock guns. #Photo_Gallery consisting of old photos, #Kari_Khandalwala Art Gallery with some miniature paintings and the #Wild_Life Gallery of stuffed games hunted by the royal family. Various smaller quarters include the Raj-Mahal, the Hammam, Arjun-Mahal, Bhim-Mahal, Bada-Mahal and Chhatra Mahal.
#Abheda_Mahal is a Chambal bank hunting lodge with sprawling garden and lotus pond, which had Maharaj Ummed Singh's pet crocodiles for errant subjects.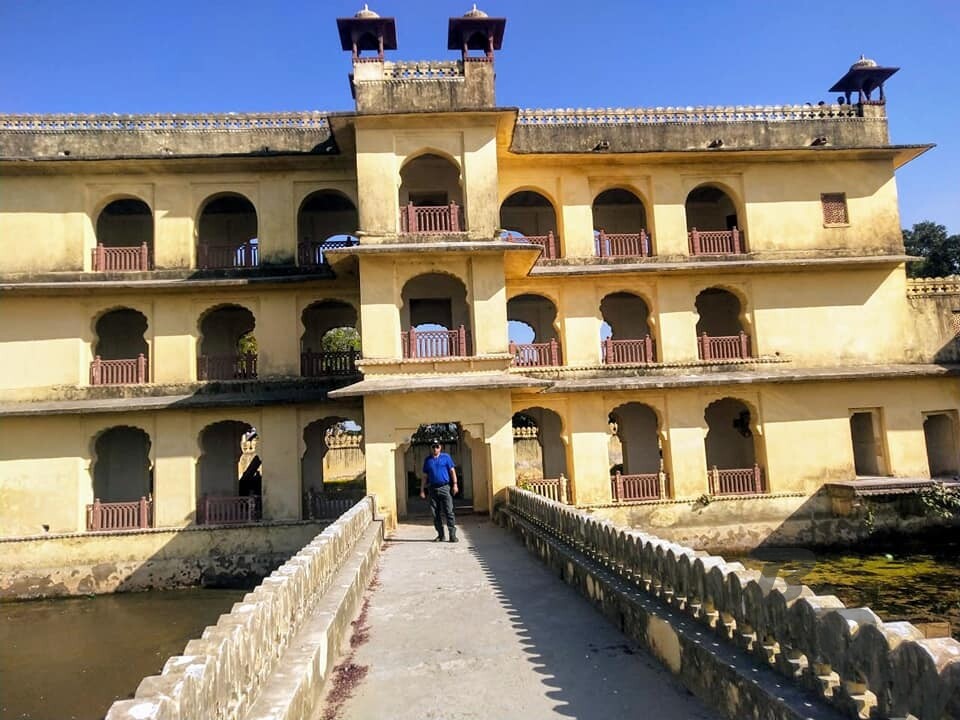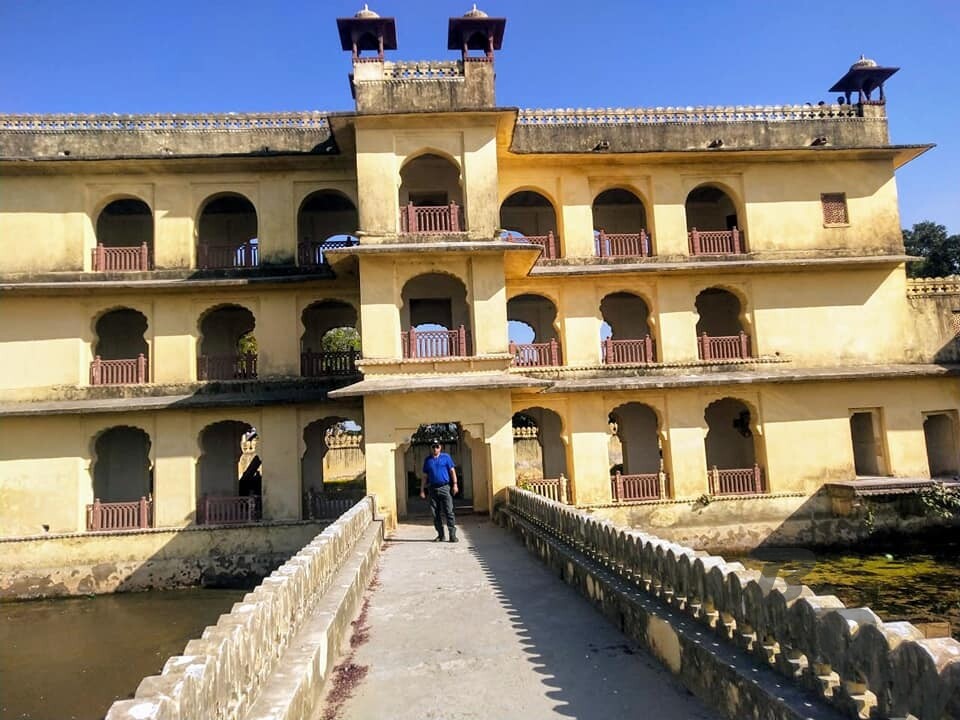 #Kota_Barrage is the fourth in the series of Chambal Valley Projects, located about 0.8 km upstream of Kota City in Rajasthan. Water released after power generation at Gandhi Sagar dam, Rana Pratap Sagar dam and Jawahar Sagar Dams, is diverted by Kota Barrage for irrigation in Rajasthan and in Madhya Pradesh through canals on the left and the right sides of the river. The work on this dam was completed in 1960.
#Seven_Wonder_Park. A stupid park with stupid miniature of seven wonders, just a waste of time.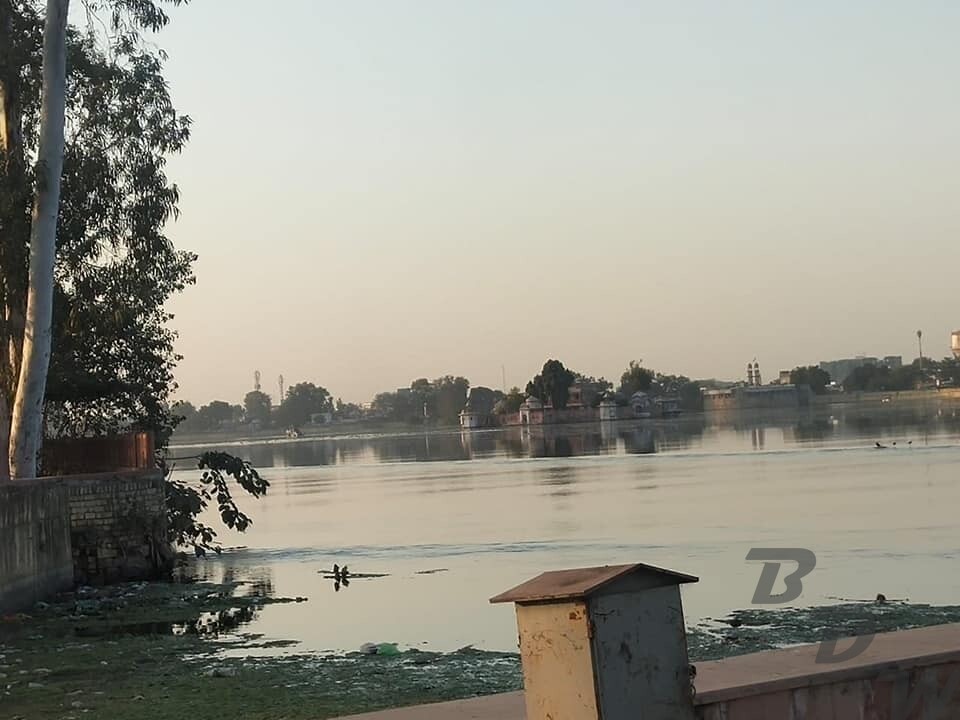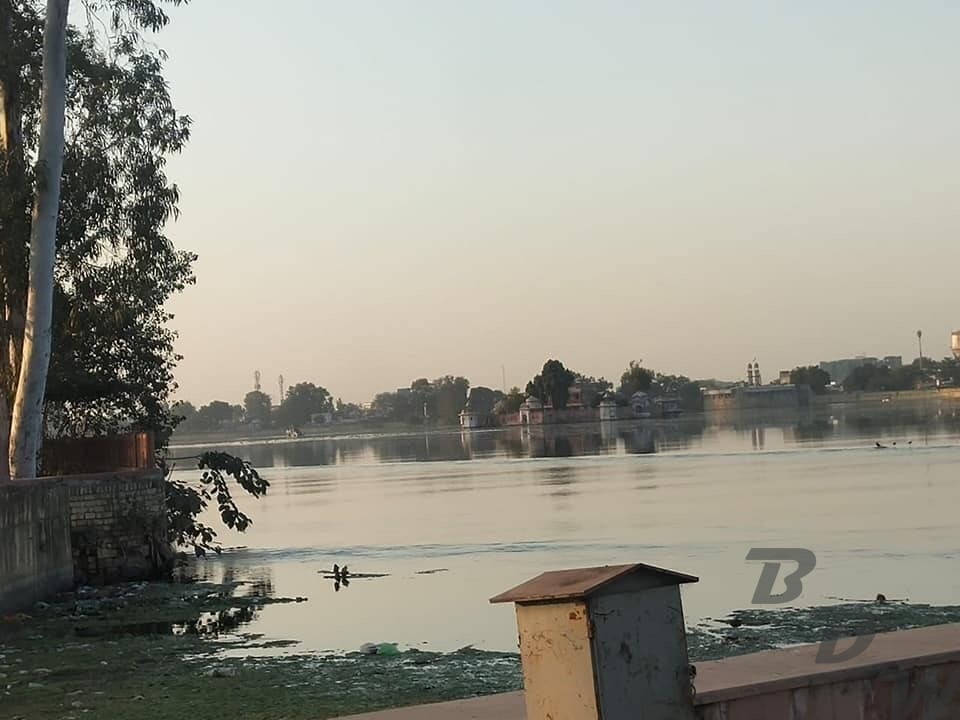 #Jagmandir_Palace… A mid lake (which is dirty), greyish palace, cant go there.Didn't seem so impressive from a distance.
#Coaching_Classes… A inhuman factory trying to make engineers out of humans, all trying to live the technology dream.
Overall, Kota is not exactly a vibrant city, it has its own flavour with millions of coaching classes, boys and girls hostels all overshadowing the chequered past, on a future call to examination glory. God save India. Cheers and God bless the aspirants
Part 7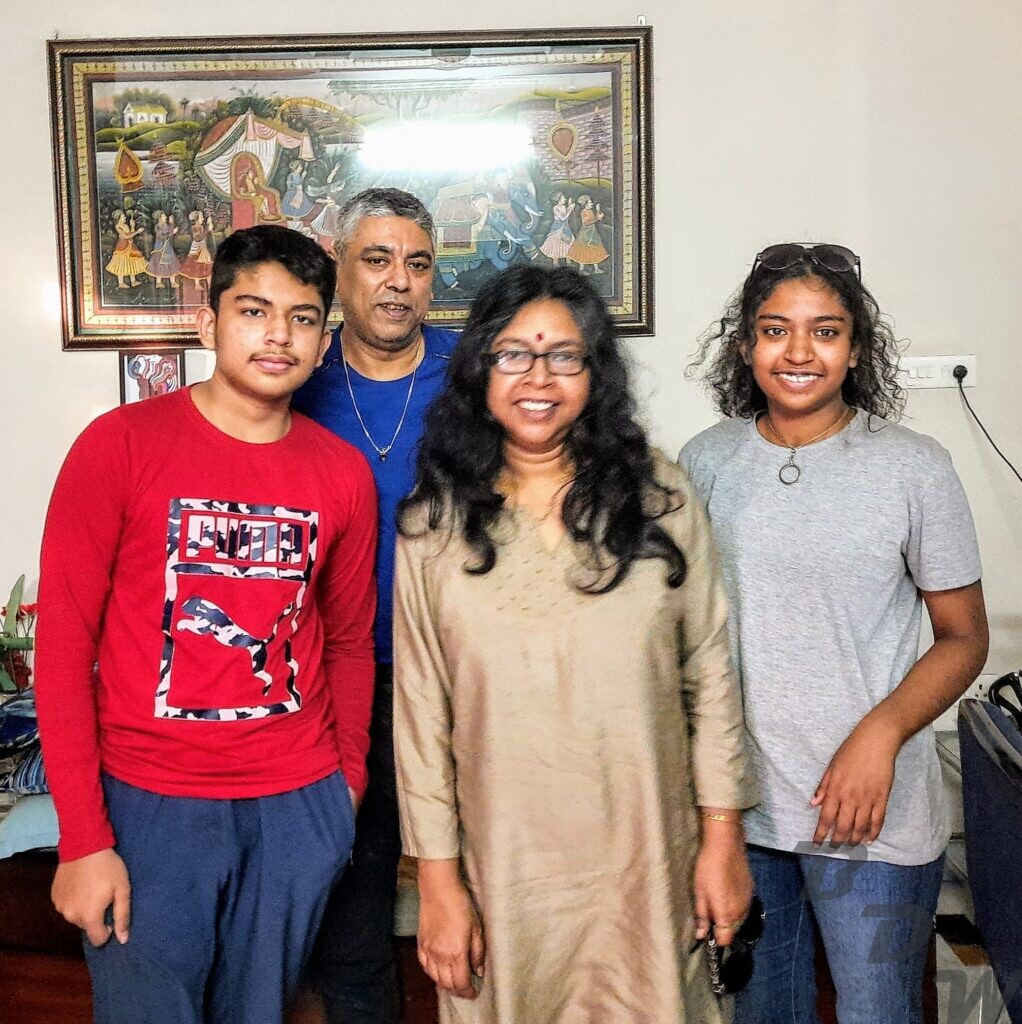 Reached home safely… Hoping Corona didn't catch us… India it seems has said with full conviction #Bhaag_Corona_Bhaag BC… A weekend outing after one year… hope more follows. Time to get drunk… #Old_Monk calls… Cheers